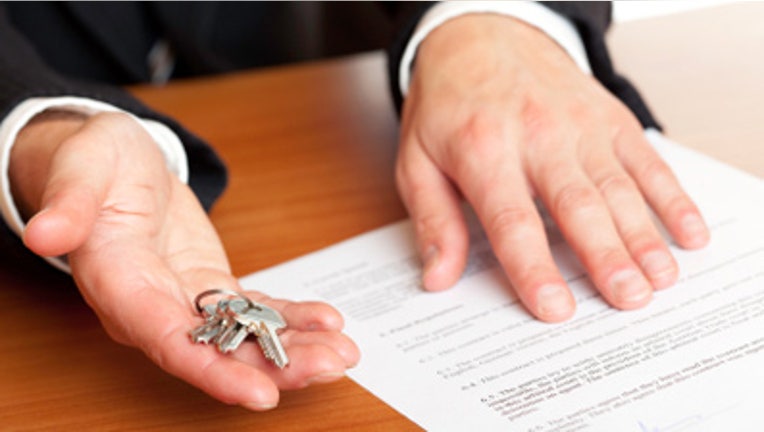 While the housing market continues to favor sellers in many markets, landlords nationwide might also have the upper hand.
Rents climbed 3.2 % nationwide in 2013, according to real estate research firm Reis, and no market it tracks saw average rents decline in 2013.
In the fourth quarter of last year, landlords raised rents by an average of 0.8% to $1,083 per month. This is below the 1% uptick in the previous quarter, but higher than the 0.6% increase in the same quarter of 2012.
Vacancy rates fell to 4.1% in the fourth quarter from 4.6% during the same time in 2012.
Polyana da Costa, senior mortgage analyst for Bankrate.com, says renters can expect prices to continue to rise this year. "The main reason we are seeing this is the old supply-and-demand rule," da Costa says. "Demand remains strong and the supply of available properties hasn't kept up with that demand. This has been the case since the housing crisis."
While rents have stabilized in some areas, she says prices remain high in cities like New York and San Francisco because of continued job growth.
Here are a few tips from da Costa for renters looking for deals nationwide.
No. 1: Learn your market.  Research the typical rent for properties in your desired location so you know what to expect.
"This will help you figure out how much negotiating leverage you have," she says. "The only way to know is to find the average rent price in your area. The vacancy rate will also give you an idea of how much room you have to negotiate."
No. 2: Find out how long a rental has been on the market. If a place has been listed as available for more than 30 days, da Costa says you may have more leverage to negotiate.
"If you live in an area like New York where apartments don't stay long on the market, you can't really negotiate."
No. 3: Don't take a lease renewal at face value. If your lease is up and you want to stay in your current rental, you have some negotiating power, according to da Costa.
"People who are already leasing may be in a great place to negotiate. It's a good time for the landlord to keep an existing tenant than to get a new one. If you get a new lease, you don't have to just go with it."