Renault CEO Ghosn targeted in French diesel probe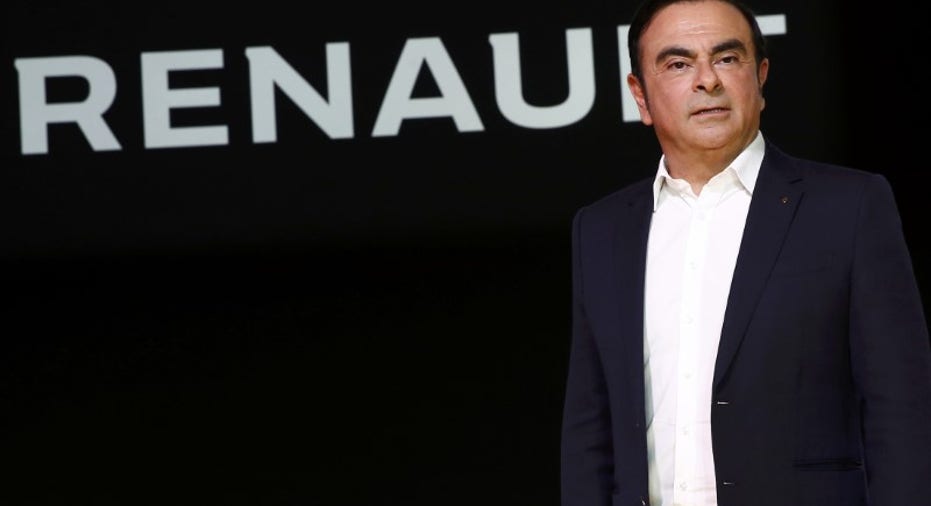 France's consumer fraud watchdog told prosecutors that Renault boss Carlos Ghosn should be held responsible for the carmaker's suspected diesel emissions cheating, a judicial source said on Wednesday.
The comments were included in a dossier submitted last November by the finance ministry's DGCCRF anti-fraud body, the source said. The agency announced at the time it had found "suspected breaches" of French law by Renault, and prosecutors opened a formal investigation two months later.
Renault shares fell 3.7 percent on Wednesday after more details of the watchdog's allegations were published by daily Liberation.
The carmaker has consistently denied any wrongdoing and has not been charged with any offence. It was not immediately available to comment on Wednesday and Ghosn could not be reached for comment. The finance ministry declined to comment.
Following Volkswagen's exposure in 2015 for U.S. diesel test-cheating, several European countries launched their own investigative test programs.
They found on-road nitrogen oxide (NOx) emissions more than 10 times above regulatory limits - for some GM, Renault and Fiat Chrysler models - and widespread use of devices that reduce exhaust treatment in some conditions.
The French test program, overseen by an investigating committee, has so far led to action against Renault and three others: PSA Group, Fiat Chrysler and VW.
In its Renault submission, the DGCCRF emphasized Ghosn's managerial responsibility, the judicial source said, confirming other French media reports on Wednesday.
While Renault's "entire chain of command" was responsible, the dossier said, the chief executive was directly accountable because "no delegation of powers had been established by Carlos Ghosn regarding the approval of engine control strategies".
Carmakers including Renault have broadly invoked an EU legal loophole designed to allow so-called "defeat devices" only when they are necessary for safety or engine protection.
Renault and several of its peers told the French hearings that devices in their vehicles were legal under the EU exemption. But the panel concluded that the technical justifications "remained to be proven".
Renault had explained the NOx-cutting exhaust gas recirculation (EGR) technology in its top-selling diesel engines had been found to cause serious turbo clogging problems.
Engineers responded by programming the EGR to shut down outside a narrow range of air intake temperatures, 17-35 degrees Celsius (63-95 degrees Fahrenheit). While passing regulatory tests carried out near room temperature over short periods, the protocol sends NOx emissions sky-high on the road.
(Reporting by Laurence Frost; Editing by Adrian Croft and Mark Potter)