Remodeling Your Home Without Home Equity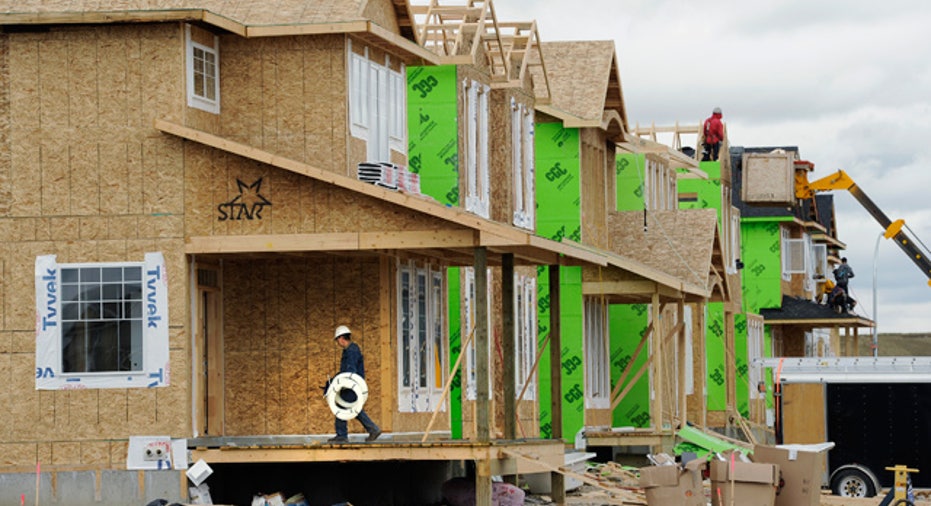 Kelly Hess and her husband, David, spent $8,000 in April remodeling the outside of their Dallas house, and they paid for it without a home equity loan.
They tapped their "house savings account'' to replace the roof and install an 8-foot-high wooden fence in the backyard of the four-bedroom brick ranch house they bought in 2006.
The Hesses prove there are other ways to pay for home improvements besides borrowing against the equity in your property. Home equity loans and lines of credit have provided homeowners with a reliable, usually tax deductible, cash stream for many years. However, home equity has dried up during the nation's four-year housing slump.
Many people don't have the necessary equity in their properties to qualify for a home equity loan. In fact, almost one-third of the country's homeowners holding mortgages at the end of the third quarter have negative equity or near negative equity in their homes, according to a recent report from First American CoreLogic, a California company that tracks real estate data. In other words, these people owe more on the mortgage than their house or condominium is worth.
"Negative equity continues to be pervasive and to impact almost every segment of the housing market,'' says Mark Fleming, chief economist with First American CoreLogic.
While home values have tumbled nationwide, banks and other lenders have tightened the rules for borrowers to qualify to leverage their home equity. This means people should be thinking about alternative financing for home upgrades.
Paying cash is always the best option, financial experts say. However, they acknowledge that's understandably difficult for many who depleted their savings during the recession.
"My husband and I are both very much on the same page when it comes to money,'' says Kelly Hess, a legal secretary. "We don't like to use credit except for buying a car or a house.''
The following are alternatives to home equity loans that financial experts suggest homeowners consider to pay for home improvements, and some even help reduce the cost of remodeling.
Personal Savings
Anybody can open a savings account at a bank or online for remodeling projects, but experts say making regular deposits is the key.
Rebecca Schreiber, a Certified Financial Planner and owner of Solid Ground Financial Planning in Silver Spring, Md., suggests putting your two "extra'' paychecks a year -- if you like many workers are paid 26 times a year -- into a separate account for home improvements. Those two paychecks are the third checks you get in two months of the year.
Since 2006, the Hesses have paid for $20,000 to $25,000 worth of interior and exterior remodeling on their Dallas home built in 1970 by tapping their house savings account. They put $1,000 a month into the account.
Credit Cards
Using plastic to buy paint or new carpeting, for example, might be tempting, but financial experts urge caution.
They suggest only using credit cards for remodeling when you can avoid paying interest. This means paying off your cards monthly, having a zero percent card offer for a limited time or buying that carpeting via a retailer's six- or 12-months-same-as-cash deal.
And Schreiber says, using a card with a cash-back reward then paying the entire balance with no interest is even better. She took her own advice this summer charging about $5,000 for electrical work, lighting and new carpeting in the living room of her five-bedroom Maryland home. One extra benefit of using plastic is you likely could have "consumer protections'' allowing you to return or replace damaged or faulty merchandise at no additional cost.
Hold a Garage or Yard Sale
You might be surprised how much you can make selling the unwanted items in your garage or attic. If you want to skip setting up the sale, experts say sell your goods online or directly to friends and relatives.
Sarah M. Place, the president of Place Trade Financial, a brokerage and financial advisory firm in Raleigh, N.C., raised about half the $10,000 she spent this summer remodeling the master bathroom, replacing iron plumbing and refinishing a staircase, among other upgrades, by selling items on Craigslist.
"I had not intended it to work that way, but after selling everything from couches and treadmills to reams of fabric and an old car ... I had made so much money that I just kept working on the house,'' Place says of her three-bedroom Raleigh home.
Sweat Equity
Doing some or all of the work yourself can save a lot. And you can learn how to do home projects by reading detailed instructions in a book or online. Place can attest this works.
"We probably ended up saving at least $5,000,'' she says. "I learned how to do most of it by researching it online.''
Borrowing From Family
Although it doesn't work for every family, Schreiber says getting financial help from relatives remains an attractive option. An important thing to remember, she says, is to be sure to put the loan terms in writing. Then repay the money even if, say, your parents forgive the loan.
"A lot of parents really do need that money back,'' Schreiber says.