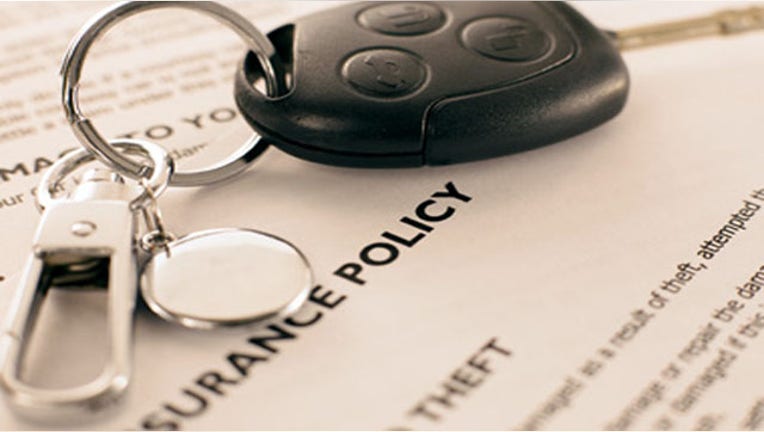 While some consumers happily drape a few lights along their eaves and place tasteful wreaths on their front doors, others embrace their holiday spirits with more gusto. For those eager to jump on the next new thing in holiday decorations, a "car costume" may be just the thing.
"We've been selling car costumes for the past five or six years, and the market just keeps growing every year," says Andy Marcus, spokesperson for Mystic Industries, a family-owned business in operation since the 1920s in Wakefield, Mass. Mystic sells its car costumes through retailers and on its CarGetUps.com website. (Picture courtesy of CarGetUps.com)
Marcus says the king of all car costumes is reindeer antlers.
"We sell tens of thousands of them every year," he says.
It's not just longhorns in the Lone Star State
While car costumes are popular all over the country, Marcus says they get more orders from Texas than anywhere else.
While reindeer antlers dominate the car costume industry, holiday revelers can also purchase snowmen, elf ears, Santas, candy canes and Christmas trees. You can buy a set of car costumes and keep your car decorated all year, with bunny ears for Easter, firecrackers for the Fourth of July and bat wings for Halloween.
The costumes sell for $19.95 each from CarGetUps.com or $55.95 for an assortment of three decorative kits.
"Most of our products, like the car costumes, are an impulse buy," says Marcus. "Even during this bad economy, people always seem to have a couple extra dollars at Christmastime. These items are not really very costly, and they seem to brighten people's spirits."
Get me a replacement antler - STAT!
Some of Marcus' customers are a bit obsessed with their car costumes.
"We get a lot of calls from people who say they need a rush order to replace a missing piece before their husband or wife finds out it's missing," says Marcus. "One guy insisted we overnight a reindeer antler even though it cost him about $100 to do it."
The car costumes have two pieces that clamp to the windows and a small piece that attaches with a wire to the grille of your car.
Marcus says it's best to keep the windows up when driving with the car costume. Many customers opt to use their back windows.
In addition to spreading holiday cheer, the decorations serve a practical purpose, too. "They're a great way to find your car in a busy shopping mall parking lot, because the antlers stick up above the top of the car," says Marcus. (See: "Car safety tips for the holiday shopping season.")
Car costumes aren't the only way you can express your holiday spirit while driving. You can find antenna toppers with snowmen and Santas for about $10 and snowmen magnets for $8 that you can put on the side of your car. Decorative stickers that peel off easily once the holidays are past are available for $15 from various retailers.
For the traditionalist, a wreath can be wired onto your front bumper.
For those who love Christmas lights, you can buy LED rope lights to wrap around your car while it's parked in your driveway.
No matter the season, flirty car owners may want to purchase "car eyelashes" for their headlights, available for less than $2 from Amazon.
Insurance coverage for your car costume
"If something is permanently installed on the vehicle, then it would be covered by your car insurance," says Rick Ward, spokesperson for MetLife Auto and Home in Providence, R.I. "If it is personal property as opposed to part of the vehicle, then your homeowners insurance would cover the loss if someone stole your decorations or they got damaged." (See: "Will insurance pay for your holiday disaster?")
However, Ward points out that most decorative items cost well below the typical deductible for insurance.
"A deductible of $250, $500 or $1000 is typical for most insurance policies," says Ward.
The original article can be found at Insurance.com:Reindeer games: Are your car's antlers covered?