Regulators Slap JPMorgan Chase With $389M in Credit-Card Penalties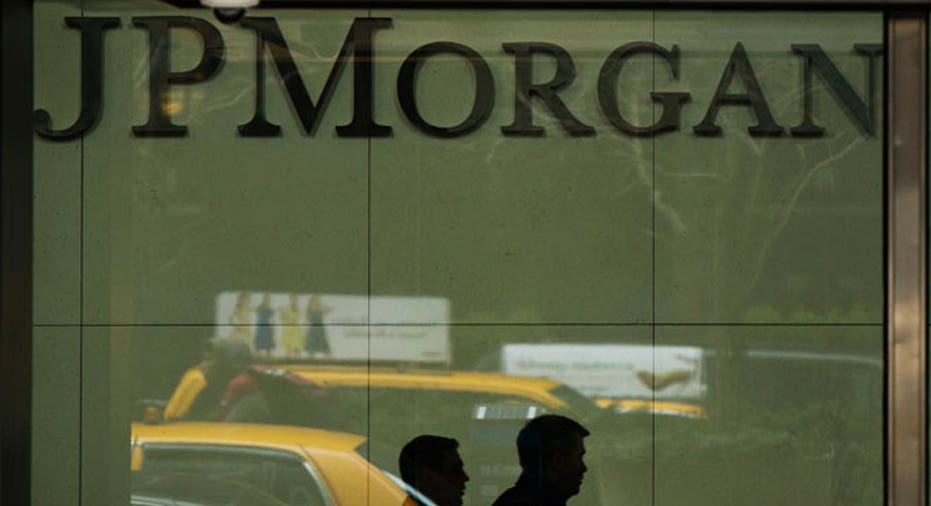 Just hours after being slapped with $920 million in London Whale fines, JPMorgan Chase (NYSE:JPM) was hit by another $389 million in penalties and mandated refunds on Thursday by U.S. regulators alleging unfair credit-card billing practices.
While the announcement highlights the largest U.S. bank's legal and regulatory headaches, the resolution could help further lift the dark cloud of uncertainty that has been hovering much of this year.
The newly-created Consumer Financial Protection Bureau ordered JP Morgan to refund an estimated $309 million to more than 2.1 million customers for "illegal credit card practices." The CFPB fined Chase another $20 million in civil penalties, an amount that was cut due to the bank's "cooperation and extensive efforts at remediation."
The Office of the Comptroller of the Currency, which initially launched the investigation, also tacked on a $60 million penalty against JPMorgan.
That brings the bank's grand total of regulatory fines and refunds to $1.31 billion on Thursday alone – and more financial penalties appear to be in the pipeline.
The CFPB found JPMorgan engaged in "unfair billing practices" between October 2005 and June 2012 for certain credit monitoring tools that were offered as "add-ons" to credit-card accounts. These optional products were supposed to monitor customers' credit and notify them of fraudulent activities.
Chase charged customers for these services before it had the written authorization that is required by federal law to perform monitoring services, the agency said.
"Put simple, Chase was charging consumers for services that they did not receive," Richard Cordray, director of the CFPB, said in a statement.
New York-based JPMorgan didn't immediately respond to a request for comment.
The OCC said the penalties will be paid to the U.S. Treasury Department, while the restitution will include the full amount customers paid for these products as well as any associated over-limit fees and finance charges.
The government also ordered JP Morgan to take corrective measures, improve governance of third-party vendors tied to certain customer products, develop a risk management program for customer products and improve its compliance internal audit program.
The CFPB was created by the Dodd-Frank financial reform law and has the authority to curb unfair, deceptive or abusive practices by financial institutions.
Already under pressure from the Whale settlement, JPMorgan's shares were off 1.37% to $52.68 Thursday afternoon following the credit-card fines.