Regulators Hit PNC's National City Bank With $35M Discriminatory Lending Fine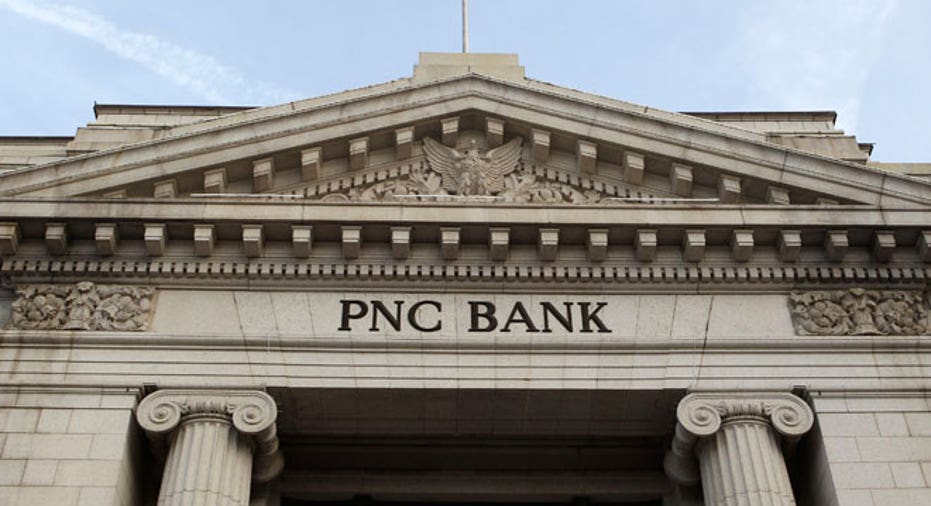 U.S. regulators slapped PNC's (NYSE:PNC) National City Bank with a $35 million fine on Monday to settle allegations it discriminated against 75,000 African American and Hispanic borrowers by charging higher prices.
The settlement with the Justice Department and the Consumer Financial Protection Bureau covers residential mortgages that were originated between 2002 and 2008. The newly-created CFPB was not in existence until the 2010 Dodd-Frank financial reform legislation.
The regulators said Cleveland-based National City violated the Fair Housing Act and the Equal Credit Opportunity Act by charging more than 75,000 African American and Hispanic borrowers higher loan prices not based on borrower risk but due to their race or national origin. Those borrowers will be eligible for compensation from National City, which was acquired by Pittsburgh-based PNC in 2009 for more than $5 billion.
"This case marks the Justice Department's latest step to protect Americans from discriminatory lending practices, and shows we will always fight to hold accountable those who take advantage of consumers for financial gain," Attorney General Eric Holder said in a statement.
The regulators said National City's business practices gave its loan officers and mortgage brokers the ability to vary a loan's interest rate and fees based on the borrower's objective credit-related factors. But the subjective pricing discretion led to minorities paying more than similarly qualified non-Hispanic White borrowers, the regulators said.
"PNC is committed to fair lending for all. Once PNC acquired National City Bank, we took steps to improve policies and procedures governing the mortgage lending business of National City, discontinue National City's mortgage broker channel, and discontinue certain practices reviewed by the agencies," PNC said in a statement.
PNC agreed to pay $35 million into a fund for the benefit of victims of the mortgage discrimination. An independent administrator, which PNC must pay for, will contact and disburse payments to borrowers.
Borrowers who believe they may have been victims of lending discrimination by National City Bank should contact the DOJ at nationalcitybank@usdoj.gov.
"Borrowers should never have to pay more for a mortgage loan because of their race or national origin," said CFPB Director Richard Cordray. "Today's enforcement action puts money back in the pockets of harmed consumers and makes clear that we will hold lenders accountable for the effects of their discriminatory practices."
Shares of PNC were unmoved by the news and were recently trading 1.07% higher at $77.19.