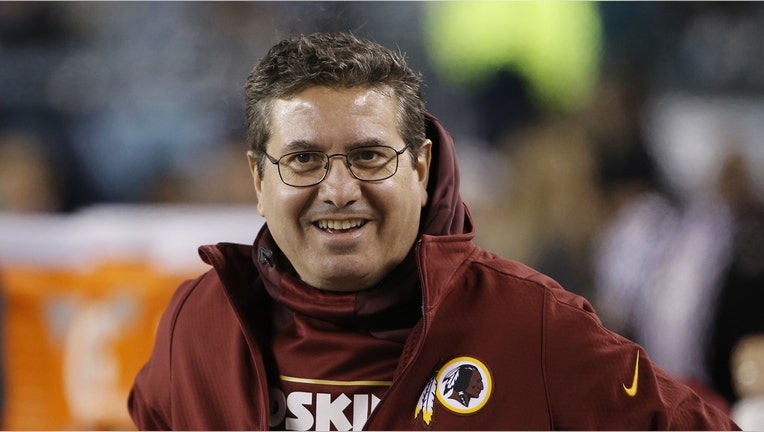 Washington Redskins owner Dan Snyder said Monday that he is "thrilled" with the Supreme Court's decision to strike down part of a trademark law that banned offensive terms, in what was hailed as a victory in the team's fight to keep its name.
"I am thrilled! Hail to the Redskins," Snyder said in a statement to CSN Mid-Atlantic.
The ruling Monday is a win for an Asian-American rock band called the Slants, and it gives a major boost to the Washington Redskins in their separate legal fight over the team name. The justices said part of a law that bars the government from registering disparaging trademarks violates free speech rights.
The Slants tried to trademark the name in 2011, but the U.S. Patent and Trademark Office denied the request on the ground that the name disparages Asians. A federal appeals court in Washington later said the law barring offensive trademarks is unconstitutional.
The Redskins made similar arguments after the trademark office canceled the team's trademark in 2015.
"The Supreme Court vindicated the team's position that the First Amendment blocks the government from denying or cancelling a trademark registration based on the government's opinion," Redskins lawyer Lisa Blatt said in a statement to the Associated Press.
Snyder is a vocal proponent of Washington's team name. The 52-year-old businessman has vowed on several occasions that he will not willingly change the franchise's name or logo.
"A Redskin is a football player. A Redskin is our fans. The Washington Redskins fan base represents honor, represents respect, represents pride. Hopefully winning," Snyder told ESPN in 2014. "It's a positive...you can take things out of context all over the place. But in this particular case, it is what it is. It's very obvious."
The Associated Press contributed to this report.