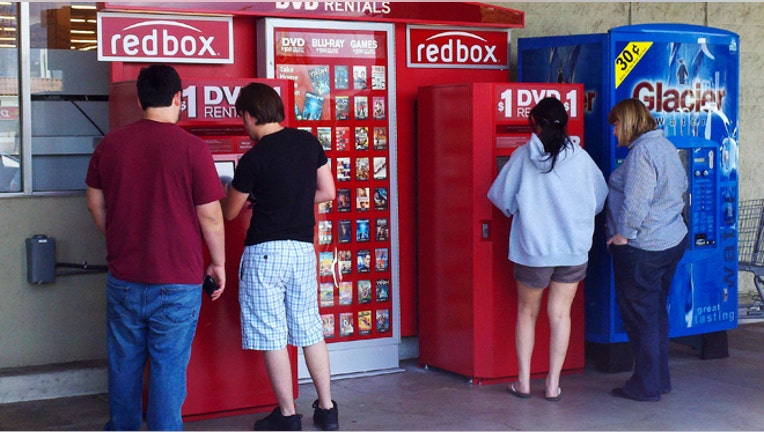 Coinstar's (NASDAQ:CSTR) Redbox said on Wednesday that it will launch a beta version of its Netflix (NASDAQ:NFLX) rivaling service in partnership with Verizon Communications (NYSE:VZ) by the end of the year.
Redbox Instant will be available via a monthly subscription package starting at $8.00 later this month.
The disc and digital service will include agreements with Hollywood studios, including EPIX, Viacom's Paramount Pictures (NASDAQ:VIA) and Loins Gate (NYSE:LGF), covering thousands of movies, including the 2012 blockbuster The Hunger Games.
"We are building a compelling entertainment choice through our ability to support both physical and digital distribution of movies that people love, made possible by the depth of relationships we've established with top Hollywood studios and distribution partners," Redbox CEO Shawn Strickland said.
The subscription also comes with four one-night credits per month for the latest movie releases on DVD at Redbox kiosks. For an additional dollar a month, customers can opt to redeem their four Redbox rentals on Blue-ray, the companies said.
At launch, Redbox Instant will be available through the web, as well as through home entertainment systems, tablets and mobile devices.
The service joins the ranks of Netflix and Amazon Prime (NASDAQ:AMZN), becoming latest streaming service in a burgeoning digital movie market.
Shares of Coinstar climbed more than 3.5% on Wednesday to $52.62 following the announcement.