Red Sox Permanently Ban Fan from Fenway Park for Racial Slur Use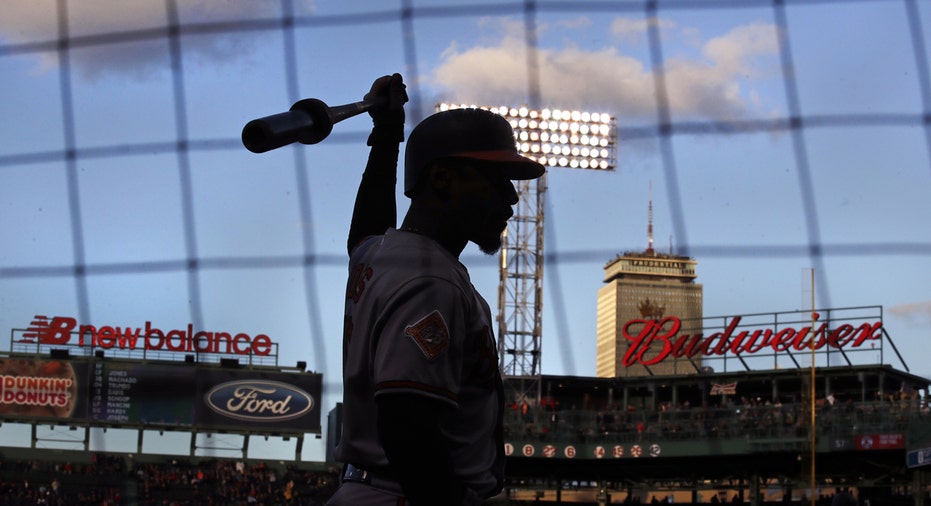 The Boston Red Sox on Wednesday permanently banned from Fenway Park a fan they said used a racial slur in reference to a national anthem singer, in an incident that was not related to Baltimore Orioles outfielder Adam Jones' purported encounter with racist language at the stadium earlier this week.
A bystander alerted Fenway Park security about the offending fan's actions after he twice used a version of a racial slur, according to the Associated Press. Officials have not released the name of the man who received the lifetime ban. The man reportedly denied using the phrase.
Red Sox President Sam Kennedy addressed the fan-ban at the stadium's press box during Wednesday night's game against the Orioles.
"I'm here to send a message, loud and clear, that the behavior, the language, the treatment of others that you've heard about and read about is not acceptable," Kennedy said, according to the AP.
The incident occurred days after Jones said fans used racial slurs and threw peanuts at him during the Orioles' Monday night win against the Red Sox. Major League Baseball and the Red Sox organization later issued a public apology to Jones.
Major League Baseball officials are set to ask the league's 30 teams for recommendations on how to address similar situations at stadiums in the future, as FOX Business reported on Wednesday.