Recruitment Coup: KKR Taps David Petraeus to Lead New Institute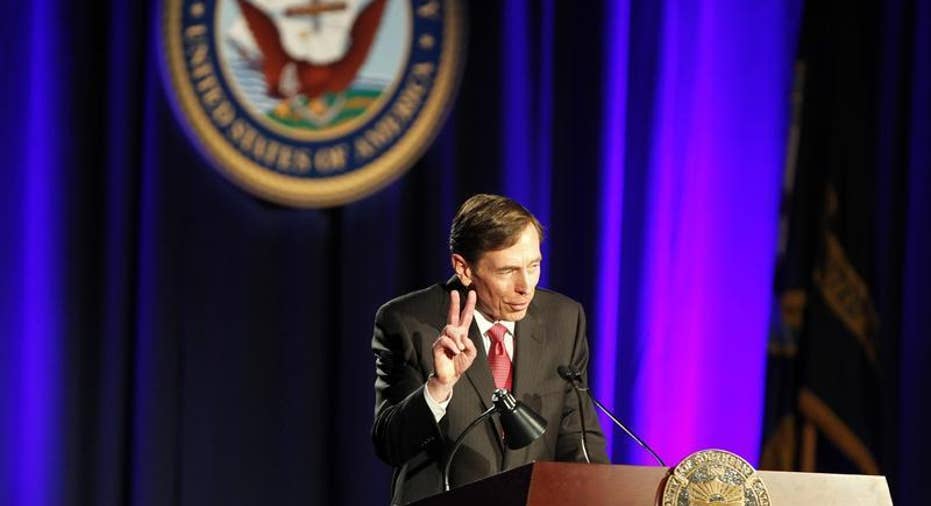 Private-equity giant KKR (NYSE:KKR) scored a coup on Thursday by landing former four-star general and CIA Director David Petraeus along with his vast Rolodex of international power movers.
The announcement by the legendary private-equity firm confirms reports that swirled late last month indicating Petraeus, who resigned from the CIA last year amid a scandal, was in talks about joining KKR.
The former celebrated general has been appointed chairman of the firm's newly-created KKR Global Institute, which will focus on the investment implications of macro-economic and geopolitical considerations, including public policy and the expanded role of central banks.
"I have long known and respected General Petraeus and, on behalf of everyone at KKR, I welcome him to the firm. As the world changes and we expand how and where we invest, we are always looking to sharpen the 'KKR edge,'" Henry Kravis, the co-founder and co-CEO of KKR, said in a statement.
The move comes as investors around the world have been forced to pay far more attention to politics, Federal Reserve policy and geopolitical tensions, instead of just the traditional metrics of earnings and economic growth.
"KKR is one of the best investment firms in the world," Petraeus said. "I am very pleased to join such a great team. I have watched KKR evolve as it adapted to the post-financial crisis world and became a go-to partner for companies worldwide."
In addition to heading the KKR Global Institute, Petraeus, who holds a Ph.D. in international relations from Princeton University, will support the firm's investment teams as they carry out due diligence on investments, especially in new markets.
Petraeus stepped down as director of the CIA in November after it emerged he had an extramarital affair with Paula Broadwell, who had been his biographer.
Before heading the CIA for 13 months, Petraeus served as a four-star general and was known for being a chief architect of the counterinsurgency strategy implemented during the war in Iraq.
Earlier this year Petraeus announced plans to lecture part time at the University of Southern California. Petraeus also plans to lead a seminar as a visiting professor at the City University of New York's Macaulay Honors College.
Shares of New York-based KKR dipped 0.55% to $20.00 in premarket trading on Thursday. The decline comes after BMO Capital Markets, a division of the Bank of Montreal (NYSE:BMO), downgraded KKR to "market perform" from "outperform."