Recruiter Top 10: Ways to Make Your Job Postings More Engaging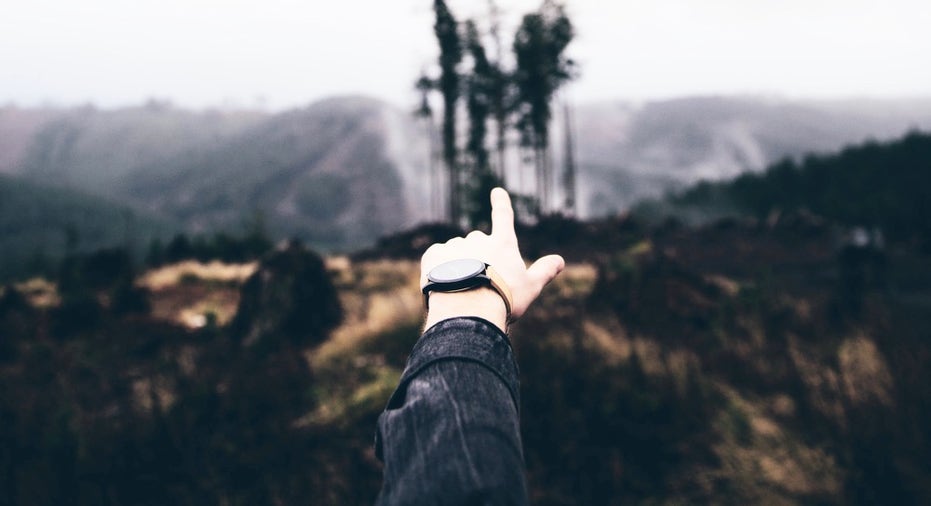 Welcome to Top 10, Recruiter.com's weekly rundown of the best of the best in recruiting! Every Friday, we release a list of some of our favorite people, things, and ideas dominating the industry. From awesome tech tools and cool companies to great books and powerful trends, no stone in the recruiting space will be left unturned.
This Week: Top 10 Best Ways to Dress Your Job Descriptions Up
No one – and we do mean no one – gets excited about a bland, boring, run of the mill job description. If you're still relying on lists of qualifications and summaries of duties to advertise your roles, don't be surprised if all the candidates who apply seem a little ... tepid.
If you want to attract qualified, passionate, and enthusiastic candidates to your open role, you'll need to do better than the traditional job posting. You'll need something that really pops – something that hooks top talent and gets them excited about the opportunity you have to offer.
We asked the experts about how they make their job posts more engaging – and collected our 10 favorite answers below:
1. Mention a Unique Perk
You have to offer something out of the box to keep candidates engaged. A unique perk we offer to all of our employees or future employees is a music room. We're headquartered in Nashville, and most of our employees are either musicians or play music for fun.
Playing an instrument has been scientifically proven to engage practically every area of the brain at once, especially the visual, auditory, and motor cortices. The brain is a muscle, and learning and playing music is like a full-body workout that strengthens those brain functions, allowing us to apply that strength to other activities – like creativity.
— Gene Caballero, Cofounder, Greenpal
2. Cut the Jargon
The best way to make a job description eye-catching is to talk in layperson's terms. Describe the job practically. Don't be too fancy. Keep it simple, explain the position, and more candidates will be able to grasp the particular role.
– Deborah Sweeney, CEO, MyCorporation
3. Emphasize What You Can Do for the Candidate
Traditionally, the job description has been a list of demands levied on potential candidates, but recent research shows that job descriptions emphasizing what the position can do for the applicant (in terms of personal growth and advancement opportunities) receive three times as many highly qualified candidates. Psychologists refer to this as the "needs-supplies" approach, as opposed to the traditional "demands-abilities" approach.
In other words: The most interesting job description is the one that shows the candidate what the job can offer them, not the other way around. When they are shown what the job can do for them, job seekers get curious and become engaged.
— Jon-Mark Sabel, Copywriter and Content-Marketing Strategist, HireVue
4. Be Genuine
Look at the language you use in the job description and see if it really relates to the organization's culture. You will attract like-minded talent if you really scour your internal culture to understand what feels right. This will likely mean speaking to not only the hiring manager, but also the people involved in that position, plus marketing.
— Caroline Stokes, Founder, FORWARD
5. Experiment With Different Headlines
I'll generally test 2-3 headlines with the exact same job description. It's the first thing people see, and I get wildly different responses to different headlines. Also, I make a point not to be boring by simply using the job title as the job description. Rookie mistake!
— Jon Sterling, General Manager, Keller Williams Realty
6. Watch Your Language
Too often, we stroke our own company egos by insisting that applicants be the best and brightest, high performers, top-tier talent, and so on. Not only does this discourage candidates who may be a great fit and just need some training, but this language has also been shown to be far more effective for men than women, and its use slows the rate at which the position is filled.
Using more growth-oriented terms (think: "seeks a challenge," "loves learning," "driven," etc.) is proven to attract men and women alike, meaning you have a more diverse, qualified candidate pool and a better chance at landing the perfect new team member.
— Maria Mayorga, Director of Strategy, Coalmarch Productions
7. Be Clear, Direct, and Honest
We have a very simple and successful strategy for writing job descriptions: clear, direct, honest.
Check out Craigslist or any other job board and you'll see postings with phrases like "for fame, not fortune" and embarrassingly verbose leads like "seeking you, energetic, active, engaged, sparkling being, uniting your interests in wellness, travel, and marketing for this exciting opportunity that blends all your interests into one."
This kind of stuff is downright Orwellian, and job seekers are tired of it. The way we stick out, counterintuitively, is by providing only the necessary job info and how to apply. Direct and honest postings are a breath of fresh air, and so we seem to attract talented and high-caliber applicants as a result.
— Lauren McAdams, Career Advisor and Hiring Manager, ResumeCompanion.com
8. Make Goals Clear From the Start
In order to give candidates an honest and accurate picture of what the expectations are for the role, hiring managers should provide a specific set of goals for the position. Depending on the position, you may want to add specific numbers or percentages on what the selected candidate will be expected to achieve. To paint an even clearer picture, provide examples of the position's expectations.
— Taylor Dumouchel, Digital Marketing Specialist, Peak Sales Recruiting
9. Veer From the Traditional Format
Veer from the summary, skills, and requirements sections. Instead, begin by highlighting your company's personality and culture through a story. Stories resonate deeply with people, and those who would thrive in your type of a culture will naturally be attracted and want to learn more.
— Jeanne Patti, Career Coach, JeannePatti.com
10. Ask Questions
Use questions to draw in top performers. Talk about the role, but the job description isn't the focal point. First, draw in your audience. Pose questions that relate to how top-performing individuals behave or think. If you are recruiting nurses, ask: "Is patient-centered care part of your DNA?" Or if you are searching for highly competitive salespeople: "Do you hate to lose so much it hurts in your bones?" People who think and act in that manner instantly connect to those questions, while those who don't may be repelled – and that's a good thing!
– Kyle Bruss, Director of Talent Acquisition, Talent Plus