Recruiter Top 10: Tech Tools for Corporate Recruiters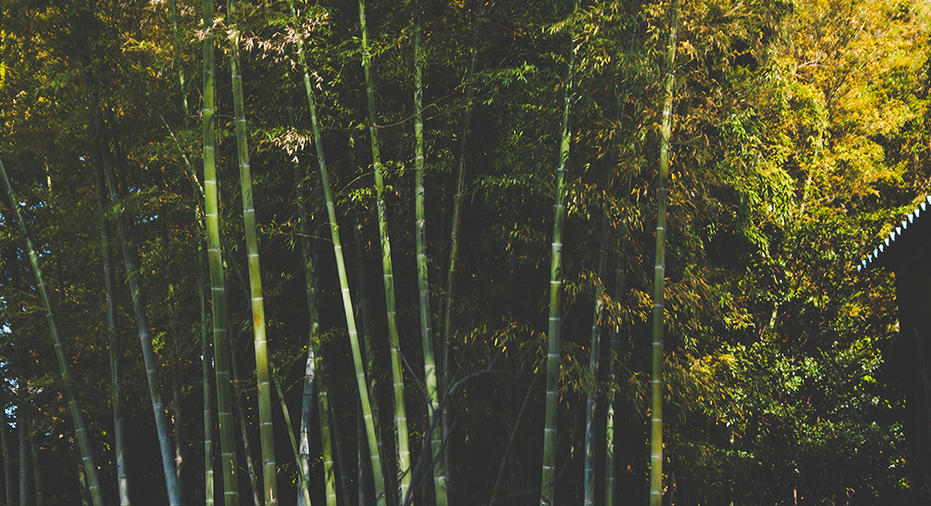 Welcome to Top 10, Recruiter.com's weekly rundown of the best of the best in recruiting! Every Friday, we release a list of some of our favorite people, things, and ideas dominating the industry. From awesome tech tools and cool companies to great books and powerful trends, no stone in the recruiting space will be left unturned.
This Week: Top 10 Tech Tools for Corporate Recruiters
While corporate recruiters don't have to deal with the hassles of landing and placating clients, that doesn't mean their jobs are easy. All the traditional challenges of sourcing, talent pipelining, screening candidates, arranging/conducting interviews, and more still apply – not to mention all the rules and regulations of working in the corporate world.
To hopefully make life a little easier for all the in-house recruiters out there, we asked around to find out what the best tech tools are for corporate talent acquisition departments. Below are the 10 tools that struck us as most useful.
It's also important to note that there is significant overlap between the duties of a corporate recruiter and the duties of an agency recruiter, which means that while this list may address corporate recruiters in particular, there's a good chance that agency recruiters will get a lot of mileage out of these tools as well.
1. Ideal.com's Shortlisting Software
On average, each corporate job opening receives 250 resumes. That's a lot for one recruiter to handle. And even if your company puts multiple recruiters on the same opening, it's still a daunting amount.
That's why Ideal.com's shortlisting software is so useful. The software learns about current employees' experiences, educations, and qualifications, and the uses this information to rank new applicants and shortlist the ones who most closely match current successful employees. That takes a lot of work off a recruiter's plate – and it helps companies make better hiring decisions in general.
2. Mya from FirstJob
We covered Mya back in August, but in case you missed it, "she" is a an artificially intelligent recruiting assistant that can hold lengthy, nuanced conversations with candidates. During the course of these conversations, Mya extracts more information about applicants than one could ever uncover through a resume – and the recruiting team doesn't even have to lift a finger.
Mya also keeps candidates more engaged in the process by acting as a single, immediate point of contact. If they have questions, Mya can answer them. That means an organization can get all the benefits of a super responsive recruiting process without forcing its recruiters to spend all day, every day answering emails from candidates.
3. Breezy HR
Breezy just does so much: in-app video interviews, customizable candidate scorecards, job posting/advertising, resume parsing, bulk emailing, reference checking – the list goes on and on. It's truly an all-in-one recruiting platform.
Our favorite part of Breezy, however, is the drag-and-drop pipelining. The interface is highly intuitive, and moving candidates from "applied" to "interviewing" to "rejected"/"hired" is as simple as clicking and dragging. Talent pipelines can be terribly unruly in the corporate world, but Breezy makes organizing them an absolute breeze – pun intended.
4. HireKeep
Similar to Ideal.com's shortlisting software, HireKeep does a lot of the heavy-lifting for recruiters when it comes to screening candidates. Using predictive analytics, the platform matches job seekers with roles and companies where they are most likely to fit the culture and succeed in the job. It also goes one step further, automatically scheduling interviews with candidates who appear to be great fits. Given that corralling candidates, hiring managers, and whomever else might be involved in the hiring process can be one of the most frustrating aspects of being a corporate recruiter, the fact that HireKeep does the screening and scheduling for you should be enough to sell anyone on the platform.
5. Calendly
Speaking of corralling all the stakeholders in the interview process, Calendly is far and away the best scheduling app there is. You set your availability, you share your calendar with others, and people pick the times that work for them. Calendly replaces the maddening email back-and-forth with a simple link. Your availability is there, and the hiring managers and candidates who need to meet with you can choose slots accordingly. It's a beautiful thing.
We use Calendly ourselves here at Recruiter.com, but we also want to thank Taylur Ngo, marketing manager at Staff Smart, Inc., for nominating Calendly for our list.
6. Greenhouse
Danica Jones, marketing manager of ConsumerAffairs.com, nominated Greenhouse's recruiting platform for our list. Her explanation of why ConsumerAffairs "loves" Greenhouse says it all:
"We can effectively track the sources generating the largest volume and highest quality of candidates for improvements in our recruitment campaign efforts.
"Our company is empowered to share job opportunities via the social sharing referral tool, which helps us identify team members who generate leads for potential candidates.
"Our interview process, which consists of several steps and uses a cultural scorecard, is easily tracked in the system and easy to use. We can attach our culture index surveys, request additional work samples, and send out tests for candidates to complete, all within the system.
"As one of the managers frequently dropped into group interviews and responsible for hiring on my own team, the platform has made my life and the lives of our talent and culture team members much easier."
7. Snagit by TechSmith
Not all corporate recruiters have to worry about onboarding, but those who do should check out Snagit. The video and screen capture tool allows users to create custom visual guides that can be invaluable in teaching new employees about culture, values, policies, procedures, and more.
Virgin Media recently used Snagit to document the knowledge of outgoing employees and share it with newcomers. That's a pretty weighty cosign.
8. Recruitee
Recruitee takes all the stress out of posting and promoting your jobs. Not only does the platform allow you to broadcast your jobs to multiple boards at once, but it also carefully tracks your ad spend and shows you which sources are worth your investment and which are wastes of your budget. It's highly unlikely that any corporate recruiter has time to track that data on their own, so let Recruitee do it for you.
9. TextRecruit
Candidate communication is a pain. Let's just be honest.
But it doesn't have to be: While emails and phone calls have terrible response rates, text messages tend to attract a lot more engagement. TextRecruit is a platform that allows recruiters to manage text message campaigns with candidates, making it easier for recruiters and candidates alike to keep in contact and share important information. No more phone tag, no more unread emails.
10. FreeConferenceCall.com
Now that remote teams are fairly common, getting everyone together for an interview or meeting is harder than ever. FreeConferenceCall.com solves that problem by allowing recruiters to bring together up to one thousand people (yes: one thousand) in one call. And if phone meetings aren't really your thing, FreeConferenceCall.com also offers video conferencing features. Mass information sessions, recruitment team meetings, multiparty interviews – you can do it all through FreeConferenceCall.com.