Recruiter Top 10: Recruiting Resources for Entrepreneurs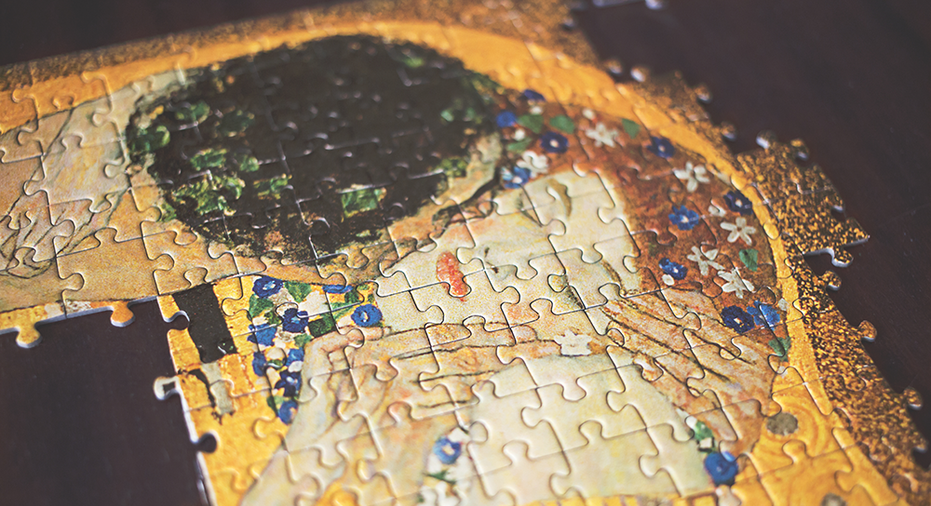 Welcome to Top 10, Recruiter.com's weekly rundown of the best of the best in recruiting! Every Friday, we release a list of some of our favorite people, things, and ideas dominating the industry. From awesome tech tools and cool companies to great books and powerful trends, no stone in the recruiting space will be left unturned.
This Week: Top 10 Recruiting Resources for Entrepreneurs
Rare is the startup with the budget necessary to outsource its recruiting efforts – or even to hire someone to handle them in house. More often than not, entrepreneurs have to own recruiting and hiring themselves – on top of everything else they're already doing.
For this edition of Top 10, we reached out to the experts to find out which resources they'd recommend to help entrepreneurs recruit better. We're using the term "resources" to cover a pretty broad range – below, you'll find a book, some software, a few websites, tips, a social media platform, and one of the oldest strategies in every businessperson's playbook. We didn't want to limit the list to any particular type of resource because we understand that entrepreneurship is all about flexibility. No two founders walk the exact same path – but every founder should be able to find something useful here.
1. VentureStorm
It's 2016. The overwhelming likelihood is that your startup needs at least one software developer on staff.
And there's no better place to find that developer than VentureStorm, which exists solely to connect entrepreneurs with developers. All of the developers on VentureStorm are people who want to be working in startups. They know what they're in for, and they're ready to face the unique challenges that come with trying to build a new product from scratch.
This is a blessing for entrepreneurs: a wealth of available developers, all specifically looking for the inimitable startup environment. You won't have to worry about your new hire heading for the hills because they couldn't hack it.
2. LinkedIn Recruiter
Everywhere you look, LinkedIn is there. After a while, you just get so used to its constant presence in your professional life. It blends into the background like a bland wallpaper. You overlook it completely.
But that's a mistake. As CEO and cofounder of SaleHoo Simon Slade can attest, LinkedIn can actually be a very valuable recruiting tool for entrepreneurs – especially if they spring for the Recruiter subscription.
"I use LinkedIn Recruiter to consistently monitor the field for potential new hires," Slade told us. "Because I allow telecommuting in my company, I can select the best talent anywhere in the world – but the best talent is snatched up fast, making quick recruiting essential. LinkedIn Recruiter keeps me connected and helps me react fast to new prospects."
If you think LinkedIn is nothing but Facebook's sleep-inducing cousin, you may want to think again.
3. AngelList
AngelList's tagline is "Where the world meets startups." It would be a pretty big oversight on our part not to list it here. If you want a job at a startup, or you want to post your startup's job opening, or your startup needs money, or you want to invest some of your money in a startup, you go to AngelList.
AngelList was the most commonly cited resource of all among the people we talked to for this list. Hiretual CMO and cofounder Ninh Tran told us he likes AngelList because it's full of talented people "who are startup-friendly or who want to join a promising startup."
Meanwhile, Tenfold CEO Patrick Hogan praised AngelList's very entrepreneur-friendly prices: "The tool is free to use, which is always beneficial for a budget-conscious startup."
Plenty of others joined in on the love for AngelList, too, which is a pretty good sign that it may be just what you need.
4. TalentDash
Startups are agile – and that agility should extend to their recruiting and hiring processes. They should be able to find the talent they need quickly and efficiently.
TalentDash is great for that purpose. You describe your company, the kind of talent you need, and where you need it, and TalentDash generates a talent heat map. That map shows you hot spots where large numbers of candidates are located – as well as competitor companies that you should keep your eye on (and maybe consider poaching from...).
With TalentDash, you don't waste time looking for where your candidates are hanging out – you get that information right away, which enables you to make quicker and more informed decisions about your recruiting strategies.
5. Use Email Filters
Ed Brancheau, CEO of Goozleology Digital Marketing shared a dastardly little trick he uses with us, and we just have to share it with you, too:
"At the start of the application process, I give a simple instruction to all applicants: Copy and paste the quote, 'Yippee! I'm extremely interested in interviewing for your position,' and place it at the very beginning of your email cover letter.
"If they don't copy and paste that line exactly as it is, my email filter simply deletes the application. If they copy and paste the line – which has extra spaces between the words 'your' and 'position' to stop them from typing the response, then the application gets forwarded to me.
"I do this because I want to hire smart people who can follow simple instructions, and this process weeds out 90 percent of applicants. Since I've implemented this little tool, I have not hired one poor employee. They've all been amazing."
As we said – it's downright dastardly. But here's the thing: It clearly works. And when you're running a startup, you don't have time for tips and techniques that don't work. Plus, you need someone who is committed to your organization – who is really going to put their heart and soul into their work. If they can't be bothered to follow your application instructions, do you really want them for the team?
Sometimes, an entrepreneur just has to get a little fiendish.
6. Gravity Forms
Where do you get your application forms from? They don't just pop into existence out of thin air. You have to actually make them.
If your website is built on WordPress – and many startups' sites are – then Gravity Forms might be the best way to create custom application forms that you can add right to your website – no mess, no fuss.
Adam Binder, founder of Creative Click Media, told us Gravity forms is "a quick and effective plugin" that allows his company to "select specific fields, configure custom options, and easily embed forms onto our existing WordPress website."
And because the forms are customizable, it's easy to craft applications that reflect your organization.
"Instead of overwhelming applicants with questions about their work experience, we use this custom form to assess for culture fit by asking questions like, 'What do you do for fun?' and 'Pick a song to describe your work ethic,'" Binder said. "We've found this to be beneficial in [terms of] finding employees who fit in with our company brand and work atmosphere."
7. Talent Marketplaces (e.g., Underdog.io, Ideal.com, Hired.com, etc.)
According to Ji-A Min, head data scientist at Ideal.com, a startup's inherent agility means it can make much better use of talent marketplaces than larger companies can.
"Unencumbered by red tape like a lengthy vendor-approval process, entrepreneurs can be nimble about which technology tools to use to help them hire," Min says. "Talent marketplaces like Underdog.io, Hired.com, and Ideal.com all claim to speed up time-to-hire at a lower cost than traditional recruiters. Entrepreneurs have the luxury of being able to test these newer recruitment methods without having to jump through administrative hoops first."
The name of the game when it comes to talent marketplaces, as you might have guessed, is speed. Find a marketplace that has the kind of talent you need, get in there, and start recruiting. The longer you wait, the more time those larger companies will have to clear bureaucratic hurdles and gain on you.
8. The CEO Tightrope, by Joel Trammell
So far, this whole list has been about tools and techniques you can use to make better hires more quickly and easily. But what if you need some even more basic help – what if you need help figuring out just what to look for in talent?
If you're a first-time entrepreneur, you may have zero experience with hiring people. If that's the case, you may want to check out Joel Trammell's The CEO Tightrope.
"Joel lays out the framework for the five qualities you should look for in any [candidate for any] job at your company," said Clint Evans, co-owner of StandOut Authority. "He shows you how to measure and evaluate them during the hiring process, and he shows you how to measure them once the employee is on board."
No matter what tools you have at your disposal, they'll be useless unless you know what your goal should be.
Eventually, you're probably going to need an applicant tracking system (ATS). Maybe not now. Maybe not even for a while. But you're going to need one, especially as your company starts to scale up.
Zoho Recruit is the best place for entrepreneurs to start feeling out the ATS world because it's super affordable at the low, low price of free for one recruiter. That single-recruiter version is a little limited on features, but the standard version is only $25 per recruiter per month – and you can even try it for free before you buy it.
10. Networking
Is there a single business problem that can't be solved by networking? If so, we haven't found it yet.
Here's Zac Halloran, the CEO and founder of Twill, on why his hiring all started with a little networking: "As an entrepreneur, I hired my first team members via networking. They were people with whom I was already connected or who were within my surrounding circles. If you begin [operating] locally like I [did with my business], you'll know the candidate is familiar with the area and has the credentials you are looking for. [You] are also able to simply sit down with them and talk to make sure their passion and goals match yours and your company's. Reaching out to your network is simple ... and 'free' is the king when [your company is] beginning."