Recruiter Top 10: Professional Development Resources for Recruiting and Hiring Pros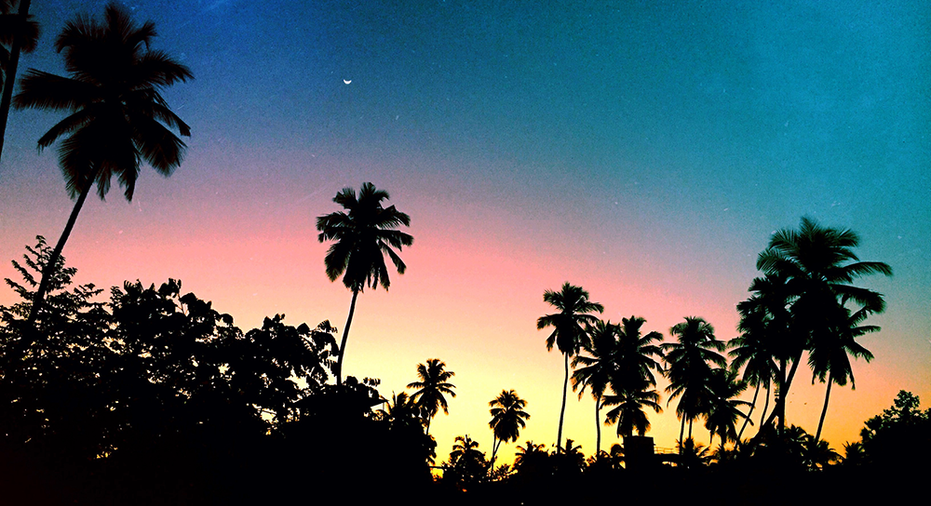 Welcome to Top 10, Recruiter.com's weekly rundown of the best of the best in recruiting! Every Friday, we release a list of some of our favorite people, things, and ideas dominating the industry. From awesome tech tools and cool companies to great books and powerful trends, no stone in the recruiting space will be left unturned.
This Week: Top 10 Professional Development Resources for Recruiting and Hiring Pros
If you want to be a top player in your industry, you have to put some work in above and beyond your daily duties. You have to actively pursue your own betterment.
That may sound like a truism, but the fact is that very few people set aside time for professional development. It's understandable why: Most of us are just so darn busy that simply keeping on top of our day in, day out tasks is a challenge in itself. But even if you can only spare an hour every week or so, you'll see great benefits from making professional development a priority.
Of course, the burden doesn't only fall on individual shoulders. Employers, you should be helping your employees in their quests to improve their performance! If you're not giving workers support in the form of time and resources, you're doing them (and yourselves) a serious disservice.
We reached out to experts in the recruiting and hiring field to find out what their favorite professional development resources were. Below are the ten that we found most intriguing and exciting.
(And, of course, at the risk of seeming self-centered, we'd like to remind you that our own site has a pretty nice collection of reading material to help you improve your recruiting practice.)
1. Join an HR Group
Human resources professionals have to stay on top of the latest trends in recruiting and hiring in order to stay competitive. To do this, an HR professional should research HR groups in their area.
In our area, we have a group of HR professionals from a tricounty area who meet monthly to discuss a preselected topic. We also utilize an email chain to post questions for the group to answer. This can be an invaluable resource as a professional looks to get feedback from their geographical area.
— Brad Stultz, Human Resources Coordinator, Totally Promotional
2. Follow Recruiting-Focused Publications
ERE, LinkedIn, and The Recruiting Brief are publications that provide practical and relevant recruiting information on best practices and approaches.
– Kathleen Steffey, CEO, Naviga Recruiting and Executive Search
3. Engage in Collaborative Practice
One of the most overlooked methods for sharing trends and techniques is collaborative practice. Here's how it works: A group of recruiters commit to practicing at least once each week. These recruiters can be internal colleagues or from different companies. Practices sessions are on the phone or in-person and can take as little as 10-20 minutes.
The practice session is focused on a specific trend or technique relevant to the group that week. It could be that several people have had offers rejected in the past few days. Maybe it's a demonstration of a new way to request referrals that one member just picked up at a conference.
The point of this approach is to go beyond just sharing ideas. Instead, the group applies them, seeing them in action. Collaborative practice increases the likelihood that relevant information is shared and applied, not read and forgotten.
— Scott Wintrip, Founder, Wintrip Consulting Group
4. Take Courses in Economics / 5. Learn Creative Writing
Economics and economic forecast courses will give a recruiter an idea of industries (and subsequently jobs) that are shrinking and those that are growing. This could help the recruiter continually evolve and stay competitive.
As for creative writing, employers desperately need help writing attractive ads and employee value propositions. The only people to help them are those who are helping them fill their open positions.
— Sharon DeLay, President and Owner, BoldlyGO
6. Use Mention to Track HR Terms
Mention is a tool that is marketed for brands and digital agencies to monitor their impressions and engagements. However, this tool is also excellent for tracking certain terms as they appear on the web.
We love to use Mention to look for HR and recruiting tools, news, and best practices. Not only will Mention collect all of the potential articles for you in one convenient place, but it also does not flood your email inbox like other tracking tools often do.
— Evan Harris, Cofounder and Director of HR, SD Equity Partners
7. Keep Tabs on LinkedIn
When it comes to engaging passive candidates, LinkedIn has been the best tool for the past 10 years and is still the best tool for recruiters because it has the most buy-in from the American workforce. What's important with LinkedIn is for recruiters to stay on top of updates that either open or restrict their ability to recruit top talent, along with staying on top of plugins that make mining contact info easy (e.g., Connectifier, Prophet, Aevy, etc.).
— Dan Bell, CEO, NerdHire
8. Attend Industry Events / 9. Join Twitter
We hold customer events and panels, and we also try to attend events put on by others in the industry (Hired, Scout, LifeLabs, CultureClub). Sometimes, these are beneficial because of the the topics covered. Other times, it's the connections you make and the conversations that can be sparked after.
Also, Twitter is important. I know many who use Twitter as a way to keep up to date on ideas/trends.
— Jacqui Maguire, Recruiting Manager, Greenhouse
10. Use Interview Rubrics
Here is an interviewing technique we recommend for recruiters and hiring managers: Use interview rubrics to eliminate emotional biases and conduct a more efficient recruiting process.
You won't fall in love with personality. A rubric can prevent you from jumping to conclusions by replacing emotional judgment with bite-sized factors that help you make objective microevaluations about each candidate.
You also won't commit to only one type of profile. Great candidates come in different forms. A rubric will help you compare different profiles and resolve differences in strengths and weaknesses.
— Jordan Wan, CEO and Founder, CloserIQ