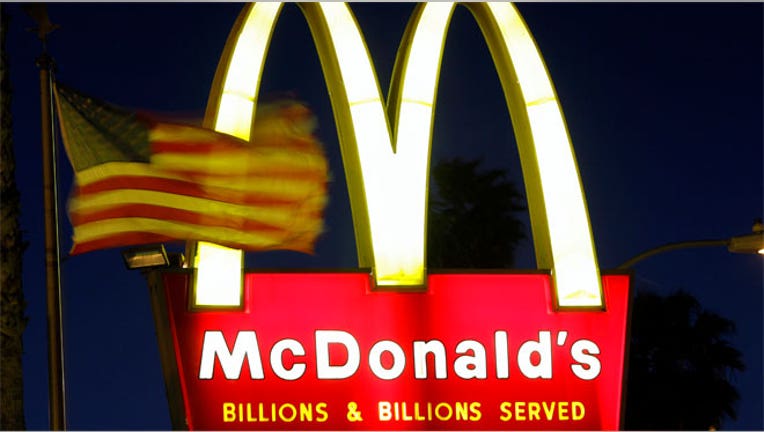 Lifted by surprisingly solid sales from rebounding Europe, fast-food giant McDonald's (NYSE:MCD) easily beat the Street on Tuesday by saying its August same-store sales jumped nearly 2%.
Shares of the world's largest hamburger chain rallied about 1% on the stronger-than-expected monthly sales figures.
McDonald's said its global same-store sales increased 1.9% last month, which is more than four times above consensus estimates for a rise of just 0.4%.
The results were driven by a 3.3% leap in European sales, which had been expected to suffer a 0.7% decline. McDonald's pointed to positive performance in the U.K., France and Russia that helped offset slumping sales in Germany.
McDonald's credited the introduction of blended-ice beverages in the U.K. and said Europe's "tepid economic environment" has led the blue-chip company to take a "holistic approach to building demand with a combination of reinvigorated value platforms and compelling limited-time menu choices."
The European sales represent the latest evidence that the continent is finally rebounding following a years-long slump triggered by sovereign debt crises and a hangover from the 2008 crisis.
On the other hand, the fast-food giant said U.S. comparable sales inched up just 0.2%, which is well below the Street's view of 1.1%.
Sales in McDonald's Asia Pacific, Middle East and Africa division dropped 0.5% in August, surpassing forecasts from analysts for a steeper decline of 1.7%. Sales were negative in Japan, China and Australia, though "many other markets" had positive results, the company said.
"We remain confident in the fundamental strength of the McDonald's System and our ability to connect with customers and deliver the menu choices, value and convenience they expect from McDonald's," CEO Don Thompson said in a statement.
Shares of Oak Brook, Ill.-based McDonald's were recently trading up 0.89% to $97.31, setting them up to extend their subpar 2013 gain of 9%.