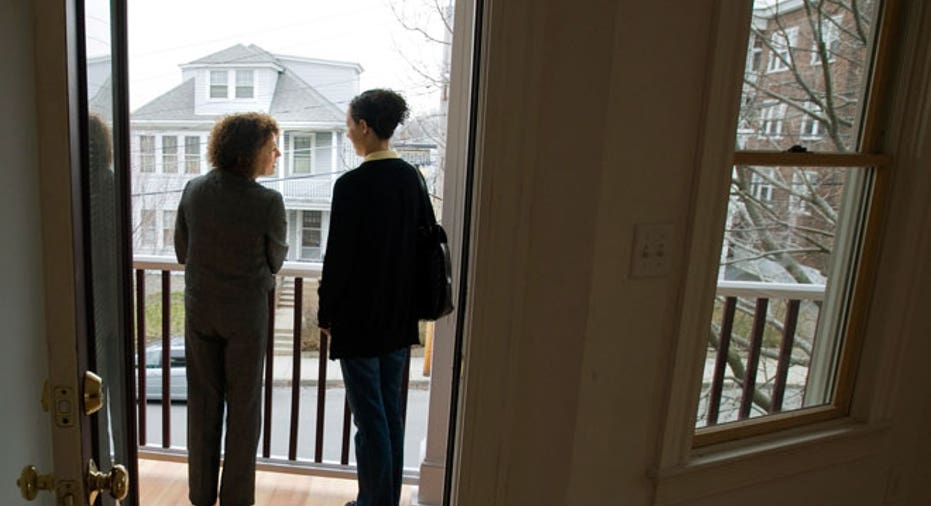 A home is likely the most expensive thing you'll ever buy, and you don't want to second guess your decision and have buyer's remorse. The problem with regrets is that you can't always fix them, and if you can it'll cost you money.
"You don't want to be reminded of a bad decision day in and day out because you're living in this house," says Cara Ameer, broker associate and Realtor at Coldwell Banker Vanguard Realty based in Ponte Vedra Beach, Fla. "You can run, but you can't hide from your real estate regrets."
Buying a home has a different level of financial responsibility, and most people can't afford to bungle it. "The process to buy and sell is by-design time intensive and expensive, so nailing it the first time is important to both your financial and lifestyle freedom," says Mazen Fawad, CEO of Agent Ace.
There's always an initial regret with every purchase, but you want to work to minimize these. "There's always stress in the change factor because each property brings its own set of problems," says Ameer.
Research can help you avoid buyer's remorse though. As you make key decisions about what you can and can't live with, experts discuss potential regrets and how to avoid them.
Emotional Purchase
"Don't buy the first house you see — shop around," says Michael Corbett, real estate expert and author of "Before You Buy!: The Homebuyer's Handbook for Today's Market". "You need to see that the house you're purchasing is really the one you want and the best one for you at the moment." When you get caught up in a bidding war for a home and have to make last minute decisions, you may not end up with the home you really want.
Be sure to look at as many properties as possible so that even if it becomes an emotional decision, you still know your financial limits. "Making an offer on the spot is okay as long as you've done your homework," he adds.
Noisy Neighborhood
You may have fallen in love with the home, but after moving in, find the neighborhood is too noisy. "You want to spend time at three different times a day wherever you're buying: first thing in the morning, at rush hour when people are coming home from work, and in the evening," says Corbett.
Experts also recommend knocking on a few neighbors' doors, especially if you're looking at a condo. "Talk to other people in the building or neighborhood and ask if there's anything about the property that people complain about," says Ron Shuffield, President of EWM Realty/Christie's International Real Estate in Miami, Fla. You may not be able to tolerate noise from loud trucks early in the mornings, trains that run at odd hours or ambulance sirens from a nearby hospital. "There are more questions to ask in an urban environment because you don't want any unhappy surprises once you move in," he says.
Wrong Location
The wrong location may not meet your lifestyle needs in years to come, as well as affect resale value in the future. "Maybe later in life, you may need to send children to school and you want to own a home in school district that you like," says Shuffield. Also consider if your home is near public transportation and other amenities like public parks and shopping that you may enjoy.
How the location may change is important, too. "Google the area to know what's being discussed in that city," says Shuffield. "If you know there's a giant shopping mall erected behind your house, for most people, that wouldn't be a good thing."
Long Commute
Despite the time you spent at the house before you bought, you may not have realized how bad traffic in the area really is and that the store or your child's school is 15 and not five minutes away. There's not much you can do short of moving, which will cost a lot of money, experts say, but doing extra due diligence before you buy can help you avoid this.
"You definitely need to test drive the commute during the times you'd be going to these activities," says Ameer. Drive around the neighborhood during lunchtime and when school's letting out, and do the commute from the home to your work, the grocery store, schools or wherever else you'll frequent. "Do the test drive a few different times to and from a few different places so you get a feel for if there's something you might regrets," she adds.
Wrong Layout and Features
Some people may want a pool so badly that they didn't look closely at the floor plan to figure out whether it works for them. "You need to think about the whole house and not just the most appealing aspect of the house," says Shuffield. "You can install a pool, but changing a floor plan is harder." Make a checklist of what you'd like in your house, such as parking, closets or a certain layout, for example, so that you don't forget about what you're looking for in a home.
Overspent
Buying a home that you can't afford may prevent you from reaching other financial goals. "Determine how much house you can afford, and try desperately to cling to that price range," says Corbett.
Before you make an offer, figure out what that new home will really cost each month and make sure your budget can handle the mortgage payment, taxes, insurance, any HOA fees, utilities and maintenance, moving expenses, closing costs, and any renovations you'd like to make.
"If you're buying a condo, you want to know the obligations of the organizations," says Shuffield. Find out if there are any upcoming assessments for needed repairs, since these will be passed onto the residents.
Money Pit In Disguise
Experts suggest having a thorough inspection and asking the inspector questions, even if you're paying for the house with cash. This can save you money if the home's systems need repair or replacements as you can then negotiate for certain fixes.
Whether the inspector finds all the home's problems, you will once you start remodeling. "You can't see what you can't see, and when you start opening up the walls, you may find a lot more hidden problems that an inspection can find," says Ameer. "You have to bite the bullet and correct it. Once it's done, it's done. When you correct a problem, use materials that will prevent the problem from returning."