Reader's Digest Publisher Succumbs to Bankruptcy Again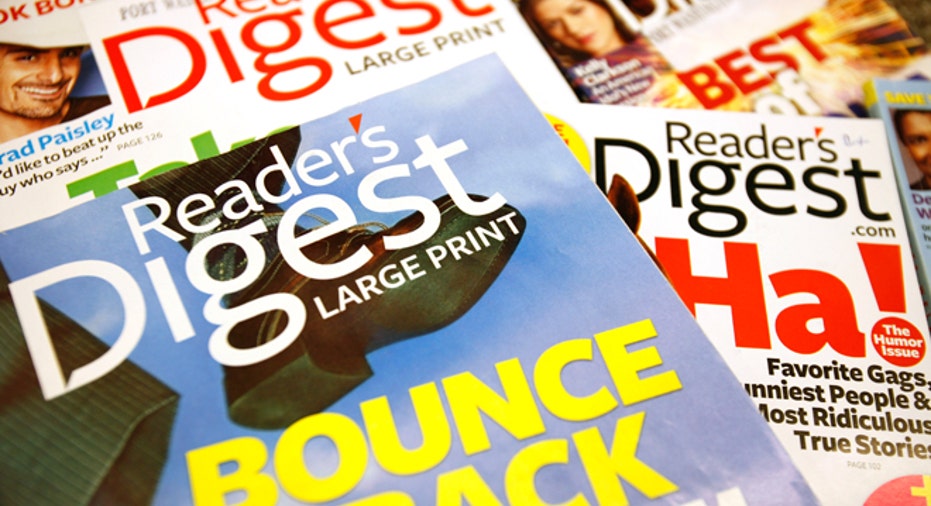 In a bid to slash $465 million of debt, Reader's Digest parent RDA Holding Co. filed for Chapter 11 bankruptcy over the weekend for the second time in less than four years.
The media company said it has reached a deal with its largest creditor, Wells Fargo (NYSE:WFC), and more than 70% of its secured noteholders on a financial restructuring plan that includes the Chapter 11 filing.
As part of the filing, RDA will bolster its balance sheet by converting about $465 million of secured notes to equity. The company expects to exit bankruptcy with just $100 million of debt, 80% lower than current levels.
RDA said it expects to continue its day-to-day operations while in bankruptcy, a process expected to wrap up in less than six months.
"After considering a wide range of alternatives, we believe this course of action will most effectively enable us to maintain our momentum in transforming the business and allow us to capitalize on the growing strength and presence of our outstanding brands and products," RDA CEO Robert Guth said in a statement on Sunday.
Guth said the "complex transformation" the company began 18 months ago has streamlined the business "but we have unfortunately been unable to align our debt levels correspondingly."
Founded more than 90 years ago, Reader's Digest is the largest circulation magazine in the world. RDA also owns a slew of other media brands, including The Family Handyman, Taste of Home and enthusiast titles like Farm & Ranch Living.
Reader's Digest went public in 1990 and then was acquired by a private-equity firm in 2007 for about $1.6 billion. Hurt by the debt from the buyout and tumbling ad spending, the company filed for bankruptcy in August 2009.
RDA listed more than $1 billion in estimated assets and over $1 billion in liabilities in its bankruptcy filing on Sunday in the Southern District of New York.
RDA said it reached a deal to secure $105 million in debtor-in-possession financing, including $45 million from a group of secured noteholders.
RDA's international operations, including in Canada, are not part of the filing.
The bankruptcy "will enable us to continue to redefine our business by focusing our resources on our strong North America publishing brands, which have shown a new vitality as a result of our transformation efforts, particularly in the digital arena," Guth said.