Re/Max Flies Higher in NYSE Debut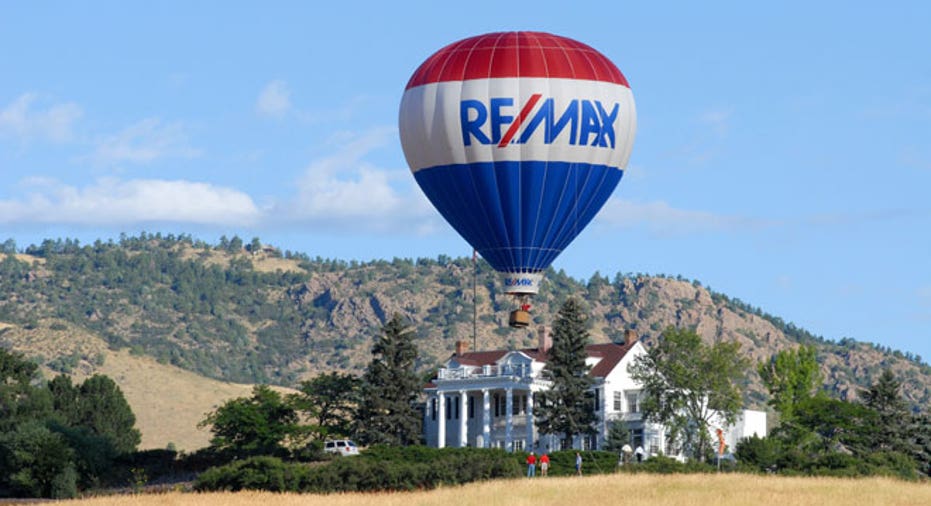 Re/Max Holdings (NYSE:RMAX) rallied on its first day of trading Wednesday, a sign that investors are optimistic the U.S. housing market is on the road to recovery.
The real-estate franchise operator priced its initial public offering of 10 million shares at a higher-than-expected $22 each. It previously anticipated an IPO of $19 to $21 a share.
Re/Max shares soared 21% above the IPO price, trading at $26.60 on the morning of its New York Stock Exchange debut.
Denver-based Re/Max says its agents have sold the most real estate in the U.S. and Canada every year since 1997. While revenue has remained fairly steady the last three years, profits have drastically improved amid a rebound in U.S. home prices and sales.
In the first half of this year, revenue climbed 12% to $78.3 million but core earnings growth fell due to higher costs.
The company collects fees from a network of roughly 92,000 real-estate agents. It also owns regional franchises that account for 46% of its total agent count.
In its IPO filing in August, Re/Max said it will use part of the proceeds from the offering to buy more regional rights in the central Atlantic and southwestern regions of the U.S. The move would bring Re/Max's share of agents to 54% of its total U.S. and Canada agent count.
The company estimated net proceeds from the $220 million IPO will be $194.2 million.