Rate survey: Credit Card Rates Climb to Another Record High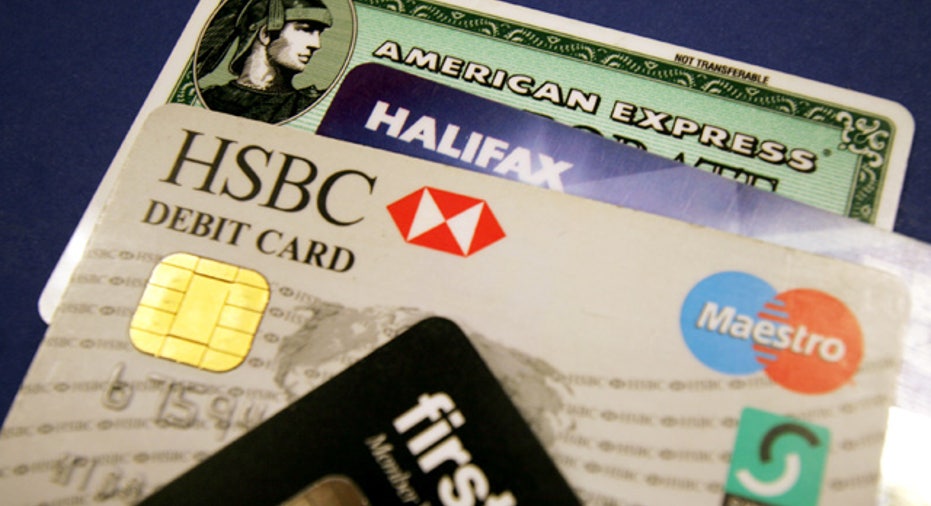 Interest rates on new credit card offers climbed to another record high this week, according to the CreditCards.com Weekly Credit Card Rate Report.
The average annual percentage rate (APR) on new credit card offers rose to 14.96% -- surpassing the previous record of 14.94%, where the rate had stood for the past two weeks.
It's the third week-to-week increase in the past month. It's also the fifth time in 2011 that rates have hit a record high. That's nothing new, however: In 2010, a record was set eight times. CreditCards.com has tracked rate changes since 2007.
These increases have a real impact. For example, a typical cardholder who borrowed $5,000 on a credit card today and consistently paid $150 per month at today's average interest rate would have to pay $6,503 to pay off the debt. That's $113 more than would have been required a year ago, when rates stood at 14.15%. (Calculator: How long will it take to pay off your credit card balance?)
American Express spurred this week's jump. The APRs for both the Gold Delta SkyMiles and Platinum Delta SkyMiles credit cards rose to a range of 15.24% to 19.24%.  Each previously stood at a flat APR of 14.50%.
American Express spokeswoman Leah Gerstner confirmed the changes. She explained that AmEx added a second and third tier of pricing to the Delta, Starwood and Hilton HHonors co-branded credit cards to replace the flat rate those cards had carried.
No rate change was apparent on the AmEx website for the Starwood Preferred Guest card, so no change was made in our database. However, the Hilton HHonors card now has three tiers of APRs -- 15.24%, 17.24% and 19.24%. It previously came with a flat APR of 15.24%.
CreditCards.com only uses a card's lowest available rate to calculate the national APR average. Thus, the changes to the two Delta cards sent the national average higher, while the change to the Hilton card -- which left the card's lowest available rate intact -- did not affect the average.
Those weren't the only moves AmEx made. It also increased the top ends of the ranges on its Blue Sky and Blue Cash cards. Both now come with an APR range of 17.24% to 22.24% -- up from its previous offer of 17.24% to 21.24%. However, since the top ends of the ranges are not factored into our calculations, the moves did not affect the national APR average.
Of the nine individual card categories we track, three rose and six were unchanged. The national APR average for balance transfer, airline and rewards cards each saw a hike as a result of this week's changes.
Economists have been predicting higher interest rates for the last few months and project that trend will continue moving forward.
"As uncertainty remains high in the global economy, I would expect the elevated rates to persist," said David Nice, associate economist at Mesirow Financial.
"Issues pertaining to European sovereign debt and the heightened risk of the U.S. entering another recession have made for a rather undesirable environment for issuers to lower their credit card rates," Nice said.
There may be a small light at the end of the tunnel, however. "I would expect rates to edge lower once we receive more clarity with regard to European debt," Nice said, "or the U.S. economy gets through this soft patch without dipping into another recession."