Rate survey: Credit Card Interest Rates See Rare Drop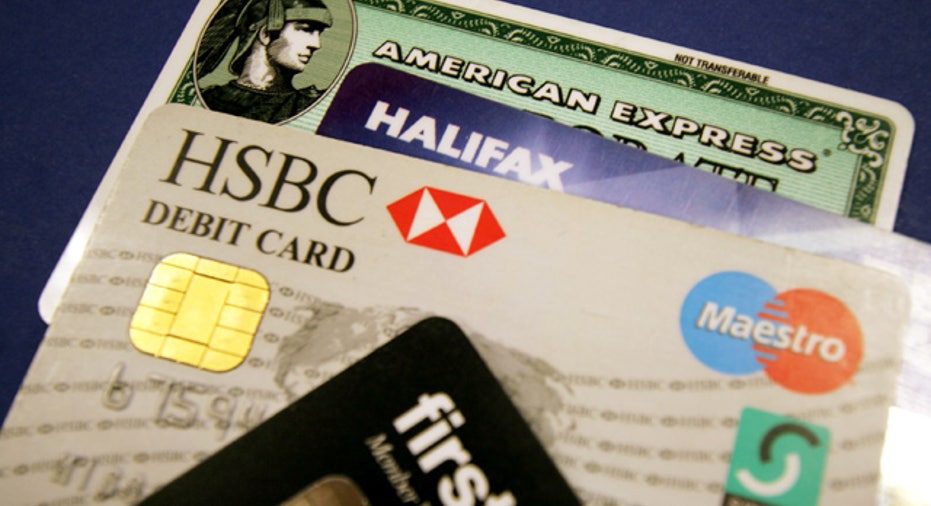 Credit card interest rates fell this week, according to the CreditCards.com Weekly Credit Card Rate Report -- just the second drop since March.
The national average annual percentage rate (APR) on new card offers dipped to 14.75%. It's only the fourth decrease in the weekly national average this year.
The national APR average on new credit card offers decreased this week after CreditCards.com removed Citi's Shell Platinum MasterCard from its database. According to the card's website, applications are no longer being accepted for the card.
Citi spokeswoman Elizabeth Fogarty confirmed that the card was not currently being marketed while Citi and Shell prepare to launch a new Shell MasterCard Rewards program. However, she said the card would be available again on September 1, 2011.
"The new Rewards Program was developed to meet changing consumer and wholesaler demand for cents-per-gallon fuel rewards, allows cardholders to earn more rewards based upon gasoline, grocery, and total card spend, and positions us for continued growth across all of our Shell branded card products," Fogarty said in an email.
The card's previous APR was 23.99% -- significantly higher than the overall national average -- so removing the card from the database sent the national average lower. When the new card is re-introduced, it will be added back to the CreditCards.com database with an updated APR.
Citi wasn't the only bank making waves this week. USAA changed the top end of the APR offered for the World MasterCard from 23.9% to 25.9% -- making it one of just three cards in our database to offer an APR above 25%. (The highest is the First Premier Bank Classic MasterCard, which is offered at a flat rate of 49.9%). The new APR range offered for the USAA card is 8.90% to 25.9%. However, since we only use the low ends of ranges in our calculations, USAA's move didn't affect the national average.
USAA confirmed the change, but also pointed out that they just launched a new card that features a range starting 6.90% to 23.90%. The low end of the range of that card -- which is not in CreditCards.com's database -- is lower than any we track.
APRs aren't the only things being adjusted. Credit card issuers are busy tweaking other rates and terms, including introductory purchase and balance transfer APRs. For example,
--Citi extended its 0% APR offer for purchases and balance transfers on its Platinum Select MasterCard from 18 months to 21 months.
--Discover trimmed the 0% purchase APR offer period from nine months to six months on its Student More card.
--Discover extended the 0% APR offer period for purchases and balance transfers on the More card from 12 months to 15 months.
These introductory offers can be good news for consumers. However, it's important to do your homework when searching for low rates and lengthy introductory terms. Some cards might have an enticing introductory offer but offer a higher than average APR when the introductory period ends.
More from CreditCards.com: