Rate Survey: Credit Card Interest Rates Hold Steady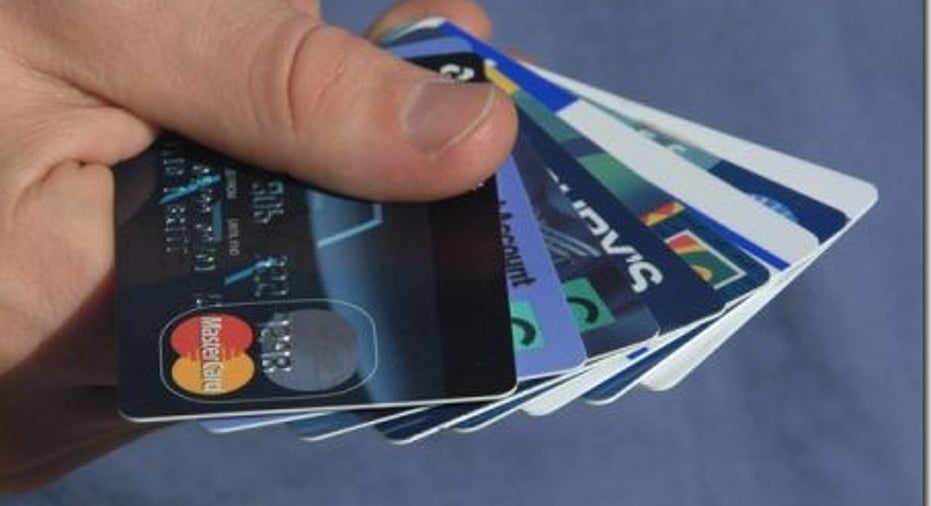 Interest rates on new credit card offers remained flat this week, according to the CreditCards.com Weekly Credit Card Rate Report.
The national average annual percentage rate (APR) on new card offers held steady at 14.93% Wednesday after inching up the previous week in average's first movement in more than a month.
This is the 13th week out of 22 that interest rates haven't budged. However, not all card issuers were inactive this week.
For example, Discover narrowed the range on the Discover Escape card by lowering the card's maximum APR from 16.99% to 15.99%. The change didn't affect the national average because CreditCards.com considers only the lowest possible APR when calculating rates.
Meanwhile, U.S. Bank sweetened its balance transfer offer for the U.S. Bank Business Platinum Card by extending the card's interest-free offer from six months to up to nine months. U.S. Bank joins Chase as being one of the few business card issuers in the CreditCards.com national average database featuring a 0% balance transfer offer for more than six months.
Balance transfer offers are relatively unusual for business cards, and lengthy balance transfers are even rarer.  By contrast, more than a third of the personal credit cards in our database feature a promotional balance transfer offer for six months or more.
Consumers still applying for new cards, despite higher APRs   The national average APR has been relatively steady for most of 2011 and 2012, which is welcome news for consumers who saw interest rates surge in 2010.
However, despite the recent stability in rates, the national average is high by historical standards and shows no sign of dropping significantly any time soon. For example, two years ago, the national average APR was 14.17%. Three years ago, it was just 12.24%.
To get a sense of how far interest rates have risen in recent years, consider this. A cardholder borrows $5,000 on a credit card today and pays $100 monthly at 14.93% interest will have to pay $2,870 in interest to clear the balance. That's $840 more than would have been required if the money were borrowed at 2009's lower  rates. (See Calculator: How long will it take to pay off your credit card balance?)
That said, today's higher APRs don't appear to be stopping a growing number of consumers from applying for new cards. For example, the number of new credit card accounts issued in February 2012 jumped by nearly 37% compared to the same time a year earlier, according to research from the credit reporting company Equifax. The Federal Reserve reported similar figures earlier this month, with 17.5% of banks reporting that a moderately larger number of consumers applied for new cards in the first quarter of 2012.
Meanwhile, banks are gradually easing lending standards, making it somewhat easier for consumers to qualify for the cards of their choice. Experts caution, however, that new cards with favorable terms are still relatively hard to get, particularly for consumers with less than perfect credit.
Still, analysts are optimistic, particularly now that more cardholders are paying their bills on time and not overextending themselves. Credit card balances have dropped by more than $199 billion since January 2009, according to new research from Equifax. And experts predict that balances will continue to grow again, but at a healthier pace.
"The combination of increased available credit and more timely payments among card borrowers has led to the recent growth in card lending," said Equifax Chief Economist Amy Crews Cutts in a statement. "Consumers are starting to respond to increased credit availability both in cards and other tradelines, a signal of both their financial confidence and improving economic conditions."