Rare Reagan Document Sold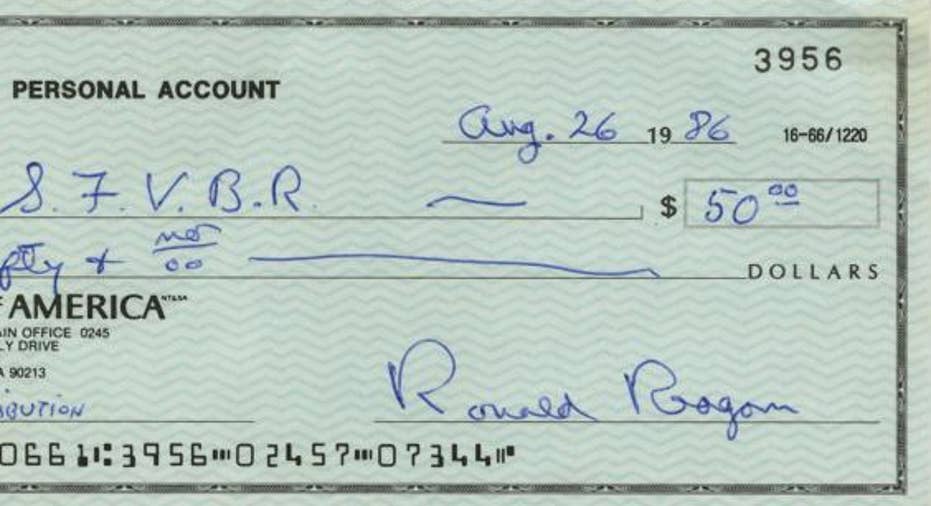 Imagine as an 11-year-old asking the president to contribute to your charity fundraiser for the homeless. And, then, stretch your brain a little further and imagine that the president responds with a personal check and letter on White House stationary no less. That's what happened to one young girl named Lisa back in 1986, when she asked President Ronald Reagan to contribute to her walkathon for the homeless.
Now, 28 years later that letter, which offers a window into Reagan's personality, has sold for the first time. The price: $20,000.
"I am very proud to sponsor you in the walkathon," wrote Reagan in the letter. "Thank you for asking. I know you'll walk the seven miles and the enclosed is to help the cause you are serving."
Nathan Raab, Vice President of The Raab Collection, a dealer in historical documents, says, "It gives insight into Reagan the person. When Reagan was in office, he was criticized for not caring about the homeless and this letter shows that to be untrue."
Watch The Willis Report at 5 p.m. ET to see the letter and hear about it first hand from Nathan Raab.
**Image Credit: Raab Collection