Rare quake shudders through Northeast; centered in Delaware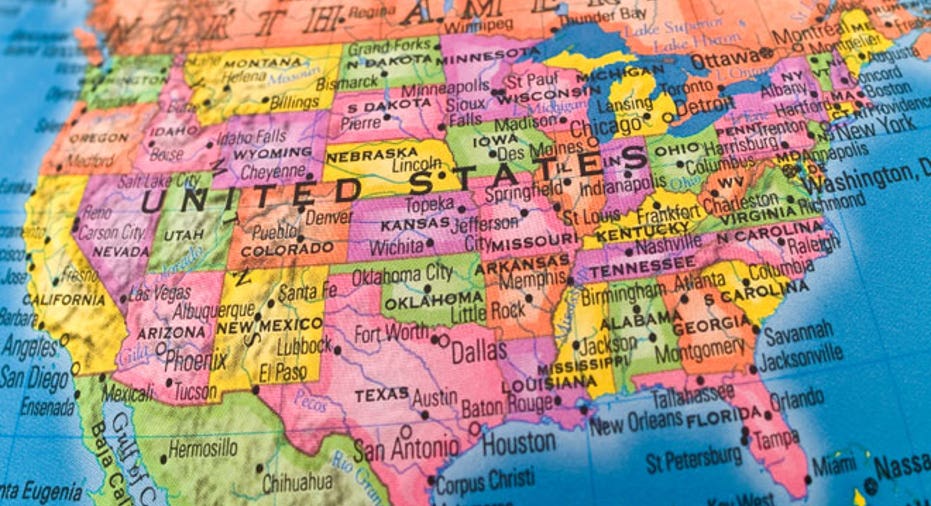 A rare earthquake jolted the Mid-Atlantic region of the East Coast on Thursday evening, prompting some to flee offices and homes, but causing no serious damage or injuries.
The U.S. Geological Survey said the 4.1 magnitude quake struck just after 4:45 p.m. and was centered about 6 miles (10 kilometers) east-northeast of Dover, Delaware. People from as far away as Washington and New York City reported to the USGS that they felt the movement.
The coordinates of the quake put its center in the Bombay Hook National Wildlife Refuge, at a depth of about 5 miles (8.1 kilometers).
Paul Caruso, a geophysicist with the USGS's earthquake information center in Colorado, said he didn't expect any significant damage from the small quake, which he described as unusual.
"I was talking with the other seismologists and we said, 'Wow, we don't ever remember a quake in Delaware," he said.
The quake jolted the downtown area of the state capital, Dover, sending a handful of lawmakers and workers in the statehouse outdoors to see what happened as area residents gathered for the city's annual Christmas tree lighting ceremony a couple of blocks away.
Gary Laing, a spokesman for the Delaware Emergency Management Agency, said in an email 30 minutes after the quake that there were no reports of damage.
In Baltimore, the jolt was strong enough to send some people streaming out of buildings and into the streets.
Husam Albarmawi, a 30-year-old graduate student at the University of Maryland, rushed out of an apartment tower with his wife when they felt two separate jolts roughly 20 seconds apart in their 23rd-story apartment.
"When we felt it, we looked at each other like, 'Are we losing it?'" Albarmawi said as he and his wife ventured back to their apartment. "It was actually pretty scary and pretty surprising."
Sgt. Rene Carberry, a spokeswoman at Dover Air Force Base, said people on the military installation felt the tremor; some went outside to see if something had fallen down. Carberry, who is from the West Coast, said she told co-workers, "I'm pretty sure this is an earthquake."
Carberry said there were no signs of damage at the base, and no change in operations was expected.
For some area residents, the event stirred memories of a magnitude 5.8 earthquake — centered in Louisa County, Virginia — that rocked much of the eastern United States in August 2011. The impact of that quake included damage to the Washington Monument and National Cathedral in Washington, both of which are still undergoing repairs.