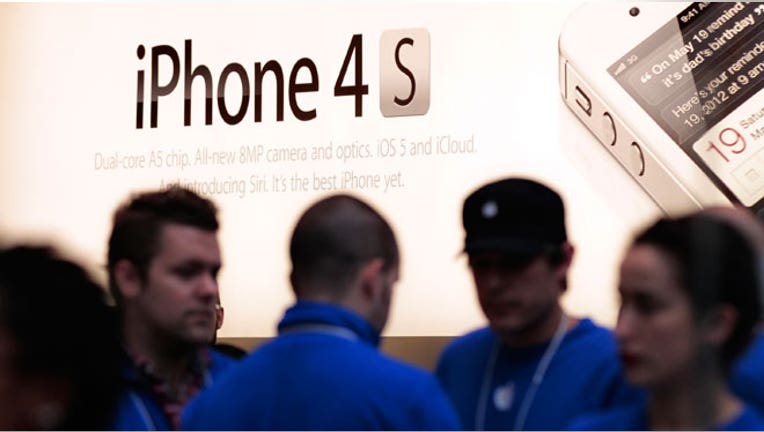 Shares of Apple (NASDAQ:AAPL) retreated about 5% Wednesday as Wall Street frets about a rare double miss on earnings and revenue from the world's most valuable company.
Apple's weaker-than-expected results prompted a few analysts to slightly lower their price targets on the iPhone maker's shares, but the vast majority remains largely bullish on Apple.
Still, Apple lost about $24 billion in market capitalization Wednesday morning -- roughly the equivalent of PC maker Dell's (NASDAQ:DELL) entire market value.
The stock was recently off 4.76% at $572.80 on heavy volume of more than 15 million shares.
Apple's second quarter was hurt by disappointing iPhone sales as consumers held off on buying new devices ahead of the launch of the iPhone 5. Sales jumped 28% year-over-year to 26 million but slumped 25.93% from the first quarter.
"Owning Apple ahead of iPhone product cycles pays off," Morgan Stanley (NYSE:MS) analyst Katy Huberty wrote in a research note, according to Reuters. "This is likely one of the last buying opportunities ahead of the iPhone 5 launch as we expect headwinds to reverse in the calendar fourth quarter."
Raymond James (NYSE:RJF) downgraded Apple to "outperform" from "strong buy" and cut its price target to $730 from $800.
"Flattish trends in Europe are potentially a sign that the iPhone's share gains might become more muted going forward," Raymond James analysts wrote, according to Dow Jones Newswires.
Analysts at J.P. Morgan Chase (NYSE:JPM) trimmed their price target on Apple to $675 from $695, while Goldman Sachs (NYSE:GS) lowered its target to $790 from $850.
Still, most analysts maintained their price targets on Apple and 48 of the 53 analysts tracked by Thomson Reuters have either "buy" or "strong buy" ratings on the stock. Just one analyst has a "sell" rating and four have "hold" recommendations.
Even with Wednesday's selloff, Apple's shares have soared almost 42% so far this year.
Apple shocked Wall Street late Tuesday by revealing just its second miss on both revenue and earnings over the past 39 quarters.
The Cupertino, Calif. company generated a 20.7% jump in second-quarter earnings to $8.8 billion, or $9.32 a share. However, analysts had been anticipating far stronger EPS of $10.37.
Revenue increased 22.6% year-over-year to $35 billion, significantly trailing the Street's view of $37.22 billion.
Apple, long known for its cautious guidance, forecasted earnings for the current quarter of $7.65 a share on $34 billion in sales. Analysts had been calling for more robust EPS of $10.23 on healthier sales of $38.03 billion.