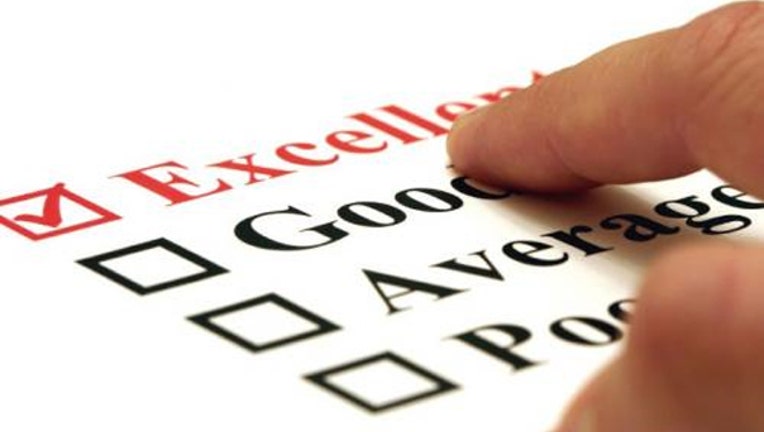 Credit bureaus typically take up to 30 days or longer to correct an error or resolve a dispute in a consumer's credit report or file. But suppose there was a way for you to speed up that process and get your credit history -- and credit score -- updated in just a few days. Well, there is.
Such services, known as rapid rescoring, do exist, and they're legit, according to Anthony Sprauve, a spokesperson for myFICO.com, a consumer information website operated by FICO, which invented the FICO credit score used by most mortgage lenders.
"It's super simple and super straightforward, and it's a great service for people who are trying to secure a mortgage and discover some errors. They can get those errors fixed quickly, so they can get the mortgage rate they deserve," Sprauve says.
However, not every mortgage professional agrees that the process is straightforward, fair or even legitimate.
Rescoring for errors and disputes?
Rapid rescoring can get confusing, in part because the credit industry isn't monolithic and opinions differ as to how and when this service can or should be used.
Read: Dial 'M' for mortgage help
Sprauve explains that rescoring is intended to expedite error correction. What's an error? Say someone else's credit report is intermingled with yours because you have identical or similar names. "Information being attributed to you that's not yours would be an error," says Sprauve, and it should be corrected.
While that seems clear, other credit bureau information suggests that disputes, not simply errors, can also be expedited. And some independent credit repair companies seemingly promote rescoring as a cure for any and all credit woes, whether an error or dispute. Whether those claims are legitimate isn't evident.
Cost factor
Sprauve says the three major credit bureaus -- Experian, TransUnion and Equifax -- set the fees for rescoring, which are paid by mortgage brokers and passed through to you.
But Lee Lundy, senior vice president of client services at Experian, says lenders cannot charge you for this service since error correction and dispute resolution are supposed to be free.
"The consumer should not be paying for this service to the lender. This is a direct cost for the lender to expedite their loan application," Lundy says. "Consumers can dispute free of charge directly with the credit bureaus."
A web search turns up examples of companies that promote direct-to-you rescoring with widely varying fees that could add up to real money if you have multiple issues or want updates at all three bureaus. Whether these services are legitimate also isn't clear.
How is your credit score affected?
One point of agreement is that neither you nor your loan officer will be able to predict exactly how rescoring will affect your credit score.
Experian's website says the process "usually results in a more positive credit evaluation."
But Sprauve explains that any score change depends on the type of error and your own credit habits.
For example, if you had excellent credit and ditched a high-balance account with late payments that wasn't yours, your score might increase considerably. But if your own credit wasn't in great shape and someone else's minor dings were removed, your score might not move much at all.
Still, Sprauve says errors should be corrected, even when a mix-up might improve your score.
"There's no guarantee that someone else's account, that at one time may help you, couldn't at another time hurt you," he says. "Ultimately, you want to be credited for your good behavior, not someone else's good behavior."
Loan approval
Some mortgage lenders swear by rapid rescoring while others aren't quite so enamored by it.
Jim Parsons, senior loan officer at PFS Funding, a mortgage company in Dublin, Calif., describes the service as "a black art" that mortgage pros should understand.
"Many of us have made [rapid rescoring] a science," he says.
But Jim Simms, a loan officer at Century Mortgage in Louisville, Ky., suggests that trying to pump up your score to obtain a loan is practically criminal.
"It doesn't work in my pipeline," he says. "If I find evidence that they have gone to credit repair, I don't help them."
The bottom line is that rescoring could enable you to qualify for a mortgage or lock in a lower rate. But it also could cost you, and there's no guarantee you'll get the results you want.
The original article can be found at HSH.com:Rapid rescoring: 'Black art' or legitimate service?