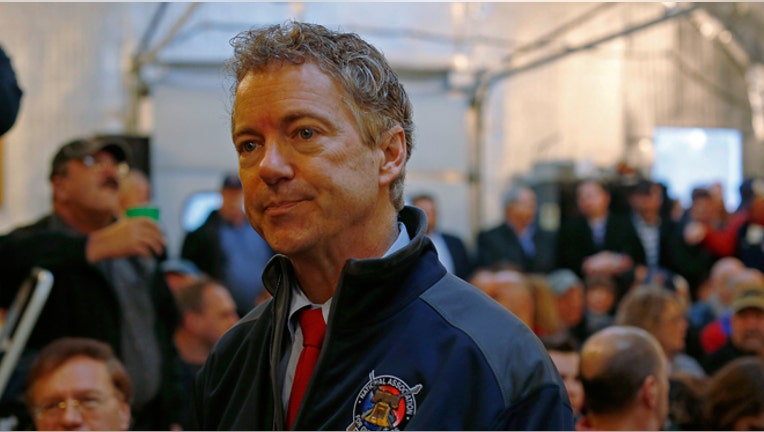 With a lineup full of tech executives, musicians, and celebrities, South by Southwest attracted tens of thousands of visitors to Austin, Texas this week. Panels included Google's Eric Schmidt (NASDAQ:GOOGL), actress Jessica Alba and athlete Charles Barkley.
Republican senator and unconfirmed presidential hopeful Rand Paul also took the stage, addressing technology's emerging role in politics. Senator Paul announced this week that his team plans to open a tech-oriented office in Austin.
Paul positioned himself as a champion for privacy in technology, stating that he believes that President Obama "has failed us as far as defending privacy." Paul added that "he ran as someone who would protect your privacy" and that "many of the young people have fled this president" because they were disappointed.
Paul was referring, in part, to the National Security Agency, known commonly as the NSA. The government agency garnered significant criticism in the wake of accusations made by former government contractor, Edward Snowden.
"I am the only candidate who thinks the NSA program on bulk collection of your phone records should be shut down," Paul said. The senator added that he is "not against the NSA," but he thinks "they should obey the Bill of Rights."
Paul commented on the recent controversy surrounding former Secretary of State Hillary Clinton, who has come under fire for using a personal email address for government communication.
"Convenience shouldn't trump national security," Paul said. "If she's communicating with the president, it ought to go to a secure server."
When Texas Tribune CEO and moderator Evan Smith asked if Paul ever used a personal email for his work, he responded,"We're not required to do anything under a government email. The executive department is under different standards."
Paul also spoke of his decision to use Snapchat for reaching young voters.
"If you don't go to a platform where they are, you will not find them," he said.
When asked about efforts to regulate the Internet using Title II, Paul said his position on net neutrality is "the Internet is so free of regulations, we gotta keep it that way." He added "I don't want the government to screw up one of the greatest marketplaces we've had."
Senator Rand Paul is the son of former congressman Ron Paul, who has had several unsuccessful runs for the U.S. presidency.