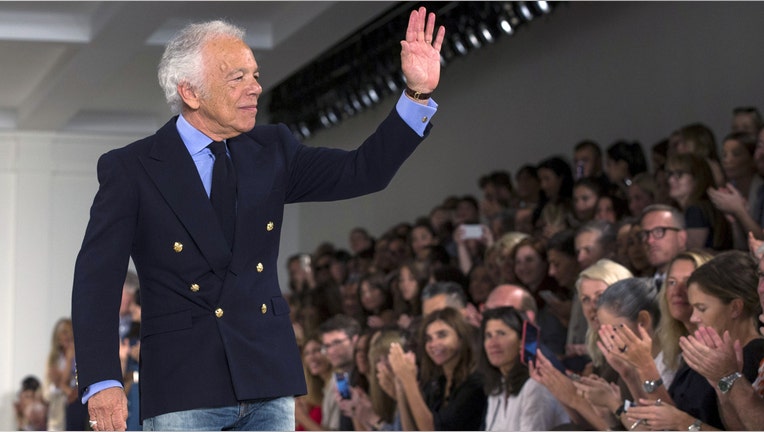 Ralph Lauren Corp. said it has hired Stefan Larsson, the global president of Gap Inc.'s Old Navy division, as its chief executive, putting in motion a succession plan for one of fashion's biggest companies.
Ralph Lauren, who will turn 76 on Oct. 14, has been the chief executive and lead designer of the company since he founded it 48 years ago and built it into a global luxury brand. While handing over operational duties, Mr. Lauren will remain at his company as executive chairman and chief creative officer.
In an interview Tuesday at his Madison Avenue office, Mr. Lauren stressed that the change wasn't about him stepping aside, but rather about bringing on a partner to help take the company to the next level.
"The company has to change," Mr. Lauren said. "It's a public company and we have a responsibility to have the right leadership."
Mr. Larsson, who is 41 years old, had been in his role at Old Navy since 2012 and is credited with helping revive sales at the casual apparel brand. Previously, he spent 15 years at fast fashion retailer H&M. He will join Ralph Lauren and its board in November.
The move to reach outside for a CEO shows how Ralph Lauren, which had $7.6 billion in sales in its latest fiscal year, is attempting to shore up its business after sales and profits have sagged this year. The company's share price has fallen about 44% this year through Tuesday's close, erasing nearly $5 billion in market value.
Write to Ray A. Smith at ray.smith@wsj.com and Suzanne Kapner at Suzanne.Kapner@wsj.com
Subscribe to WSJ: http://online.wsj.com?mod=djnwires
Copyright © 2015 Dow Jones Newswires