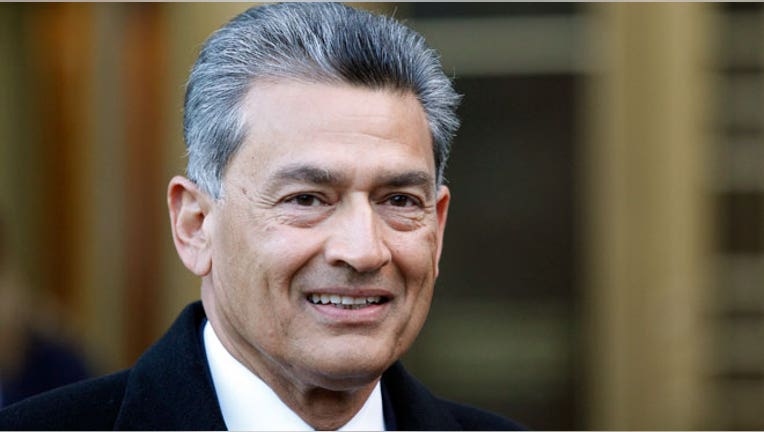 Former Goldman Sachs (NYSE:GS) director Rajat Gupta was sentenced on Wednesday to two years in prison and fined $5 million for his role in an insider trading scheme that also brought down billionaire hedge fund manager Raj Rajaratnam.
Gupta rose to the very top of U.S. finance as managing partner of consulting firm McKinsey & Co. from 1994 to 2003. He was also closely affiliated with numerous, high-profile philanthropic causes, a point noted by his attorneys while seeking a lenient sentence.
Gupta, 63, was convicted earlier this year on four criminal counts after being accused by federal prosecutors of funneling inside information to Rajaratnam from his perch inside Goldman's boardroom.
"With today's sentence, Rajat Gupta now must face the grave consequences of his crime – a term of imprisonment. His conduct has forever tarnished a once-sterling reputation that took years to cultivate. We hope that others who might consider breaking the securities laws will take heed from this sad occasion and choose not to follow in Mr. Gupta's footsteps," U.S. Attorney in New York Preet Bharara said in a statement.
Dozens of traders and information conduits have been charged so far in connection with the wide-ranging investigation into insider trading led by Bharara's office -- and more have been promised.
Gupta's sentence was far more lenient than the one handed down to Rajaratnam, who was sentenced to 11 years, one of the stiffest penalties ever in connection with insider trading.
Gupta was found guilty of three counts of securities fraud and one count of conspiracy. He was acquitted of two other fraud counts. Each fraud count had carried a maximum penalty of 20 years in prison and the conspiracy count a maximum of five years. In all Gupta had faced up to 65 years in jail.
Prosecutors had sought ten years.
Some argued the two year sentence handed down by U.S. District Judge Jed Rakoff was too lenient.
"Gupta intentionally betrayed his duties to Goldman Sachs as a director of the company, refused to take responsibility for his actions and put the government through a long and exhaustive trial costing tax payers millions," said Chicago-based securities attorney Andrew Stoltmann.