Raiders-Chargers game still in Oakland amid California wildfires: NFL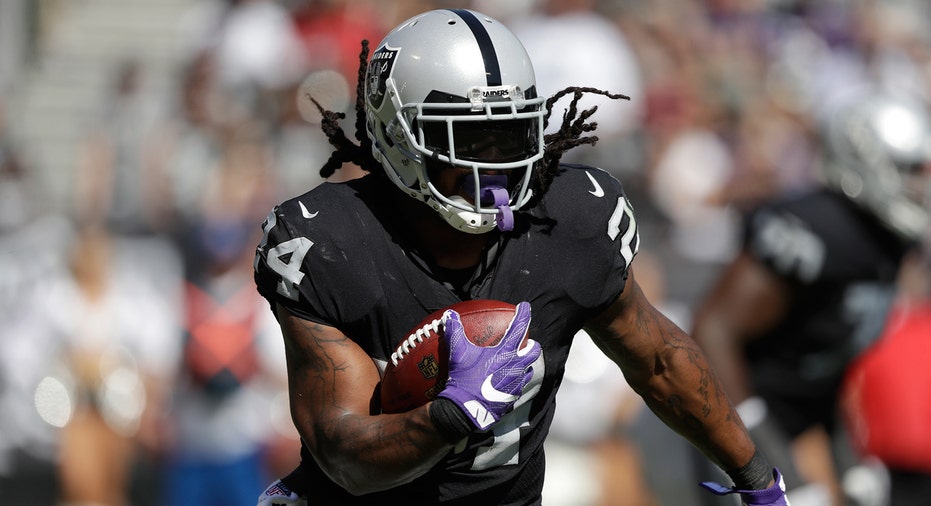 The Oakland Raiders' home game against the San Diego Chargers is scheduled to occur as scheduled on Sunday despite deadly wildfires in Northern California that have raised questions about air quality in the region.
"Sunday's game against the Chargers remains scheduled for 1:25 p.m. PT at the Oakland-Alameda County Coliseum. We will continue to monitor air quality conditions in the Bay Area and will update the public with any changes via our social media channels," the Raiders said in a statement, according to Pro Football Talk.
At least 31 people have died as wildfires swept across California wine country, destroying thousands of homes and businesses. The death toll marked the deadliest week of wildfires in the state's history, Fox News reported. Oakland is roughly 45 miles south of the fires.
While the NFL is aiming to play Sunday's game in Oakland, league spokesman Joe Lockhart said there are a "number of options" in place should the game need to relocate. If the game did move to another location, Lockhart indicated that it would be played at another NFL stadium.
"The primary factor here is air quality. If we believe the air quality is at a level where playing the game would not be in the best interest or safe for our players, we would make the decision to move," Lockhart said. "Based on the local authorities and the people who know what they're talking about as opposed to me when talking about air quality, if we believe it's at an acceptable level then we will play there."