RadioShack Offers Execs Retention Bonuses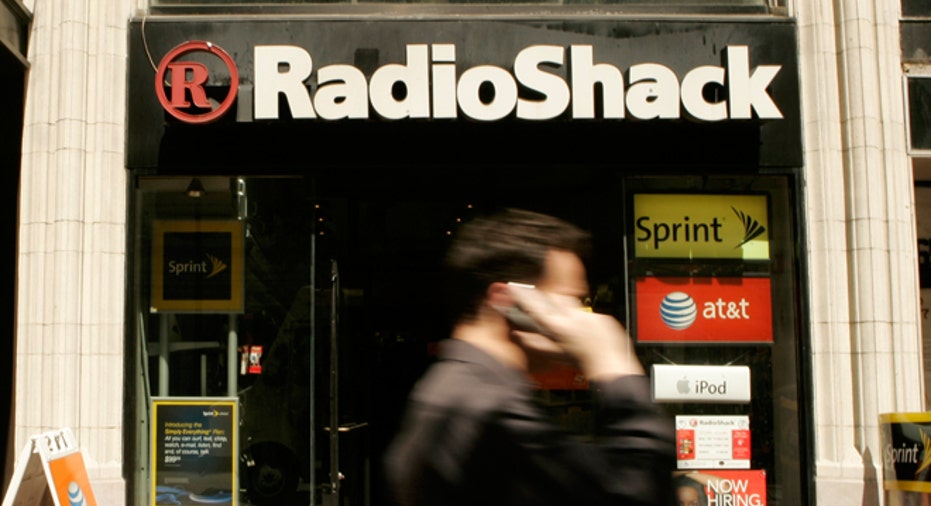 RadioShack (NYSE:RSH) said Wednesday its board approved retention bonuses of up to $1.49 million combined for top executives, aiming to keep its leadership in place during the company's turnaround.
Executives are entitled to a bonus if they remain employed by RadioShack through March 1, 2015. Chief executive Joseph Magnacca is in line to receive $500,000.
The remaining funds would go to chief financial officer John W. Feray, human resources chief Telvin P. Jeffries, executive vice president of store operations Troy H. Risch and senior vice president of store concepts Michael S. DeFazio.
The board said it approved the retention agreements "after giving due consideration of the skills and talent deemed critical to the Company's business turnaround efforts currently underway, the difficult business environment and the competition for skilled, talented employees."
Magnacca can also receive a bonus of up to $600,000 based on RadioShack's performance related to its fiscal 2015 turnaround plan.
RadioShack also announced several executive moves, including the promotion of Paul Rutenis to chief merchandising officer.
The moves came a day after RadioShack unveiled plans to close as many as 1,100 U.S. stores, amounting to one out of every four company-owned locations. On Tuesday, the retailer reported a wider loss and a 20% drop in sales during the critical holiday period.
Magnacca, a former Walgreen (NYSE:MAG) executive, is in charge of reinvigorating RadioShack's image. The company intends to revamp its stores, changing layouts and carrying fewer versions of the same item.
RadioShack also disclosed that some suppliers, worried the company could find itself short on cash, are asking for letters of credit.
Shares of RadioShack fell 2.2% to $2.20 in recent trade. A big selloff on Tuesday pushed the stock to a 13.5% decline year-to-date.