Questions Every Boomer Needs to Ask Their Financial Planner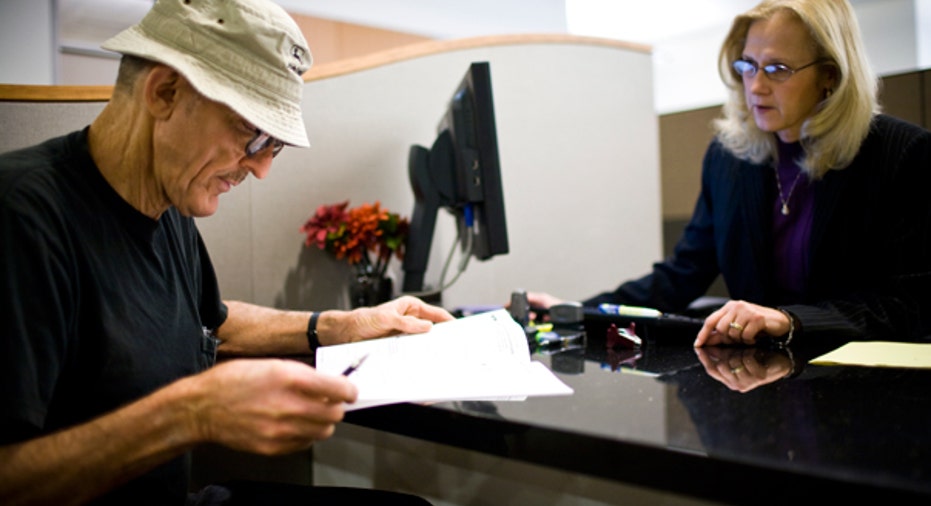 Creating a properly-funded nest egg involves finding the answers to a lot of questions: how long will you work, what are your income sources, what is your desired lifestyle, where will you live, how long will you live? And that's just a few of the queries involved in retirement planning.
While it's impossible to predict all of these inquiries accurately, finding the right financial planner to help navigate the process is crucial—especially for boomers getting ready to enter retirement.
Katie Libbe, vice president of Consumer insights for Allianz Life Insurance Company of North America, gives the following tips for boomers to ensure they find a professional that is the best fit for their unique financial situation:
Boomer: What is a fiduciary and why is it important for boomers to understand this concept and how it applies to financial planners?
Libbe: A fiduciary is a person that is legally appointed and authorized to manage the assets of another person for the benefit of that person rather than for his or her own profit. It's important for boomers to realize that not all financial planners are required to adhere to a fiduciary standard where the client's interest must be placed first. Some advisors are only required to uphold a suitability standard, which only requires that recommendations are suitable and consistent with a client's risk tolerance and time horizon.
Overall, the vast majority of advisors operate with their clients best interests in mind, but it's important that boomers understand their potential financial planner's policy on being labeled as a fiduciary and meeting those expectations.
Boomer: How do financial planners charge for their services and how much should I expect to pay?
Libbe: Financial planners work under different models, so it's important to ask this question up front so boomers know how much they can expect to pay for a specific level of service.
Some planners are commission based, which means they receive compensation based on the investment products purchased. Other advisors are fee based, which means they charge a fee (typically a percentage, such as 1% of the assets they manage). Some advisors may charge a flat rate fee for a plan or use an hourly rate. Others may combine these compensation models depending on how boomers choose to utilize their expertise.
Whatever the model, boomers should have a clear understanding of how their planner can help them achieve their financial goals and how compensation is connected.
Boomer: What services should be provided by financial planners?
Libbe: The services boomers receive from their financial planner can vary greatly based on their needs and how much they are willing to pay. Some planners use a goal-based planning approach and work to match risk and time horizon of investment to their client's goals. Others may take a holistic approach and look to manage every aspect of their client's financial profile. Some managers are happy to let their client take an active role and focus more on keeping them committed to following through with their financial plan.
It's crucial for boomers and their financial planner to establish these specifics before they enter into a formal relationship. If boomers have a particular need, like tax planning or estate planning, they should make certain their advisor has connections with experts like tax professionals and attorneys so they can keep things integrated.
Boomer: What licenses, credentials and other certifications should a financial planner have?
Libbe: There are a number of financial planning designations that a financial professional can acquire that denote various accomplishments including their level of education, successful completion of examinations, experience and commitment to ethical behavior.
Looking for a planner with the Certified Financial Planner (CFP®) designation is a good place to start as these professionals are supported by the Financial Planning Association as the standard for financial planning, noting competency in all areas of finance related to financial planning. Other financial service credentials include Chartered Financial Consultant® (ChFC®), Certified Public Accountant/ Personal Financial Specialist (CPA/PFS) and Chartered Life Underwriter (CLU).
Boomer: How much contact would you expect planners to have with their clients?
Libbe: This depends on the specific client and the type of relationship they desire with their financial planner. Some people prefer a tight-knit relationship with weekly contact, while others only need an annual or semiannual check-in to ensure accounts are moving in the right direction.
Since boomers are close to or already in retirement, more regular contact is a good idea – particularly if that boomer is transitioning from years of accumulating assets to the period when they start to take income from their savings.
Boomers need to ensure that their financial planner understands the best way to achieve this transition and that they have guaranteed sources of income that will ensure their money lasts as long as they do.