Qualcomm's Toq Smartwatch to Arrive Dec. 2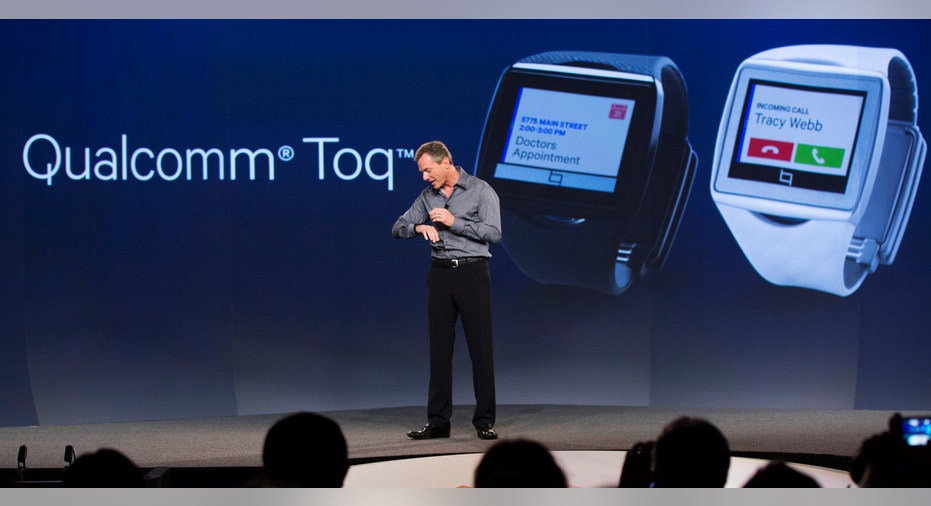 Qualcomm's (NASDAQ:QCOM) first smartwatch will be available starting Dec. 2 for $349.99, the device maker announced on Monday.
CEO Paul Jacobs in a statement said the Toq watch "showcases key Qualcomm innovations," including its low-power Mirasol display and WiPower LE wireless charging that he says will "define the emerging wearable category."
It's the latest intelligent wristwatch to hit the market, following Samsung's Galaxy Gear and Sony's (NYSE:SNE) SmartWatch.
Like other devices of its kind, Toq will receive notifications and content from third-party smartphones using Bluetooth technology. It will be compatible with Google's (NASDAQ:GOOG) Android and feature Qualcomm-backed MEMS technology.
The watch will come loaded with weather and stock apps, including AccuWeather and E*Trade (NASDAQ:ETFC). But San Diego, Calif.-based Qualcomm said it will add additional features and functionality with future system upgrades.