Qualcomm Unveils 20% Dividend Hike, $5B Buyback Boost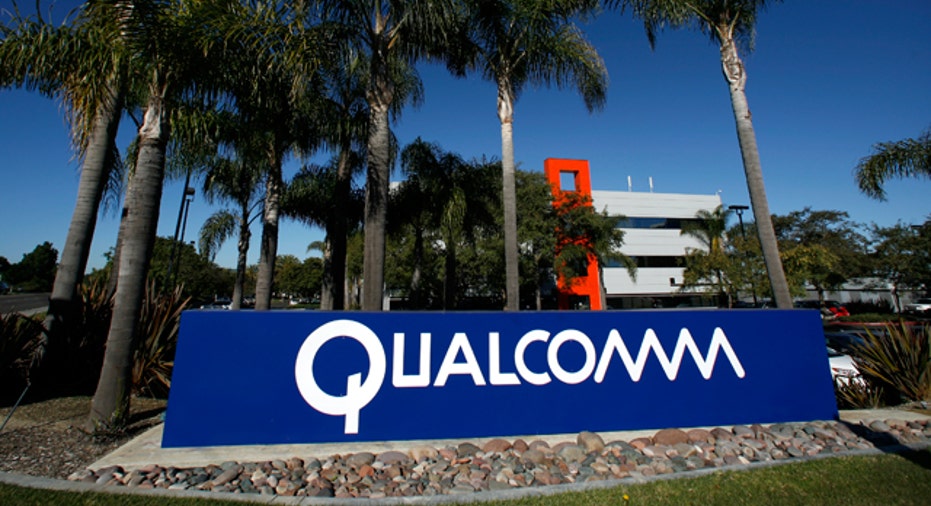 In a show of confidence, chip maker Qualcomm (NASDAQ:QCOM) hiked its quarterly dividend by 20% on Tuesday and bolstered its share buyback program by $5 billion.
The shareholder-friendly moves were cheered by Wall Street, which bid the San Diego company's shares more than 2% higher.
Qualcomm, the world's largest cellphone chip maker, said its board of directors signed off on the new dividend of 42 cents per share, up from 35 cents. The new dividend is payable after March 26.
At the same time, the company boosted its share repurchase authorization by $5 billion to $7.8 billion. Qualcomm said it had $2.8 billion remaining under the prior authorization. So far in fiscal 2014, Qualcomm has bought back 27.6 million shares of common stock for $2 billion.
"Our business continues to generate strong operating cash flows driven by the global adoption of our advanced technologies, including 3G and 4G, enabling us to continue to invest in our strategic growth opportunities, while also returning capital to stockholders," Qualcomm CEO Paul Jacobs said in a statement.
Jacobs said his company has returned more than $28 billion to investors through a combination of stock purchases and cash dividends since 2003.
The announcement came ahead of Qualcomm's annual shareholder meeting in San Diego.
Shares of Qualcomm advanced 2.27% to $75.30 ahead of Tuesday's opening bell. The company has underperformed the broader markets, gaining 10.5% over the past 12 months, compared with 33% for the Nasdaq 100.