Qualcomm Profit, Revenue Beat on Strong Demand for Mobile Chips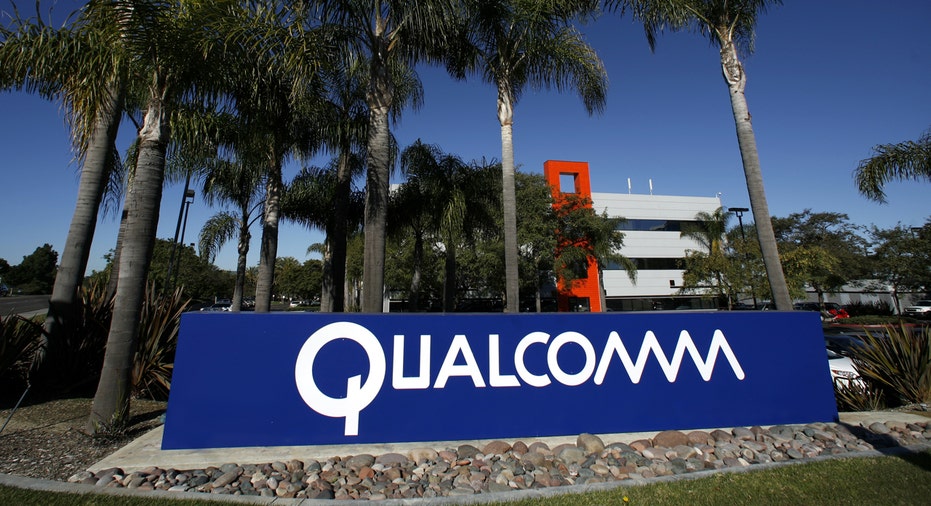 Qualcomm Inc reported higher-than-expected quarterly profit and revenue, helped by lower costs and strong demand for the new version of its Snapdragon mobile chips.
The company, however, forecast first-quarter profit below analysts' expectations, sending its shares down nearly 4 percent in extended trading on Wednesday.
Qualcomm, which has been facing fierce competition from Taiwanese and Chinese rivals, said in July that it planned to slash costs by about $1.4 billion and lay off about 4,500 full-time staff, or 15 percent of its workforce.
The company's total costs fell more than 8 percent to $4.32 billion in the fourth quarter.
"We are encouraged by customer reaction to our flagship Snapdragon 820, are on track to deliver on our fiscal 2016 cost reduction targets," Chief Executive Steve Mollenkopf said in a statement.
Qualcomm was hurt also by customer Samsung Electronics Co Ltd's decision to use an internally developed processor, instead of the Snapdragon chips, for its Galaxy S6 smartphones.
However, media reported last month that Samsung planned to use Qualcomm's Snapdragon 820 chips in its Galaxy S7 phones for the U.S. and China markets. The Galaxy S7 is expected to be launched early next year.
Qualcomm forecast a profit of 80-90 cents per share for the current quarter, well below the average analyst estimate of $1.08, according to Thomson Reuters I/B/E/S.
The net income attributable to Qualcomm fell 44 percent to $1.06 billion, or 67 cents per share, in the quarter ended Sept. 27, partly as it took longer than expected to close new license agreements in China. (http://bit.ly/1iDAyNJ)
Excluding items, Qualcomm earned 91 cents per share.
Revenue fell 18.5 percent to $5.46 billion.
Analysts on average had expected earnings of 86 cents per share and revenue of $5.21 billion.
Qualcomm shares were trading at $58 after the bell.
(Reporting by Devika Krishna Kumar in Bengaluru; Editing by Kirti Pandey)