Qualcomm Posts Fiscal 1Q Earnings Beat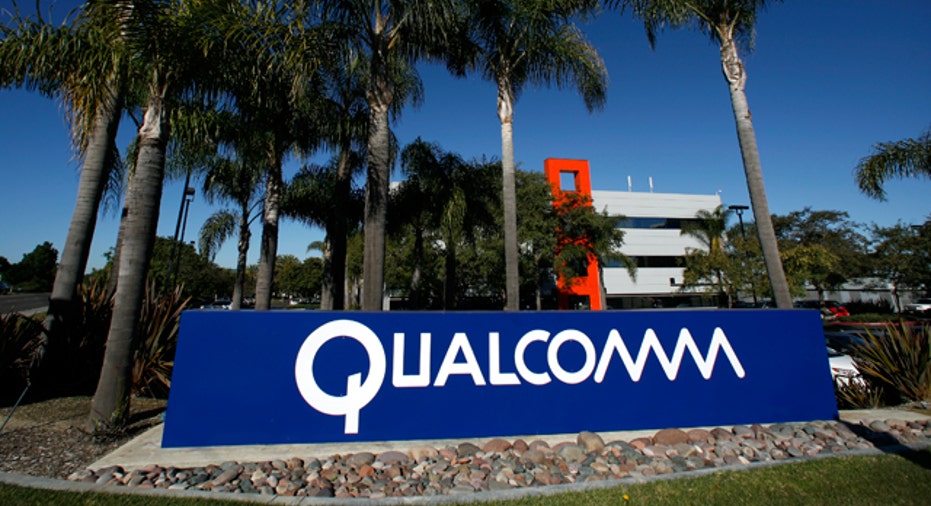 Wireless chip maker Qualcomm (NASDAQ:QCOM) reported earnings and revenue Wednesday that easily beat Wall Street's expectations for its fiscal first quarter and also predicted better-than-expected numbers for the current quarter.
But the long-term picture isn't so rosy, which helped push the stock down in after-hours trading.
Qualcomm unveiled adjusted fiscal first-quarter profits per share of $1.34 on revenue of $7.1 billion. The results came in above Wall Street expectations for earnings of $1.25 per share on revenue of $6.94 billion.
Nevertheless, shares slumped 5% in after-hours action because the company said longer-term profits could be hurt by increased competition in China.
CEO Steve Mollenkopf in a statement accompanying the earnings praised the company's "strong" quarter, but added, "Looking ahead, we have lowered our revenue outlook for our semiconductor business for the second half of the fiscal year and lowered our EPS expectations. These changes reflect our revised expectations related to OEM mix, sales to a large customer and heightened competition in China."
In addition, the company suggested one of its key products, Snapdragon 810 processors, would not be included in the latest model of "a large customer's flagship device." The customer is believed to be Samsung and the device the Galaxy S6.
"Expectations that our Snapdragon 810 processor will not be in the upcoming design cycle of a large customer's flagship device," the company said in its statement.
For the current quarter, the company forecast revenue in a range of $6.5 billion to $7.1 billion, and EPS in a range of $1.28 to $1.40. Both predictions are higher than the consensus of $6.72 billion and $1.28.
Qualcomm shares are down $3.07, or 4.3%, at $67.92, in late trading.
For the full year, the company slashed its revenue outlook to a range of $26 billion to $28 billion, down by $800 million from the prior forecast for $26.8 billion to $28.8 billion. Analysts have predicted $27.8 billion.
EPS is now seen in a range of $4.75 to $5.05, down from a prior $5.05 to $5.35, and below consensus of $5.20.