Qualcomm Lifts Dividend 40%, Unveils $5B Buyback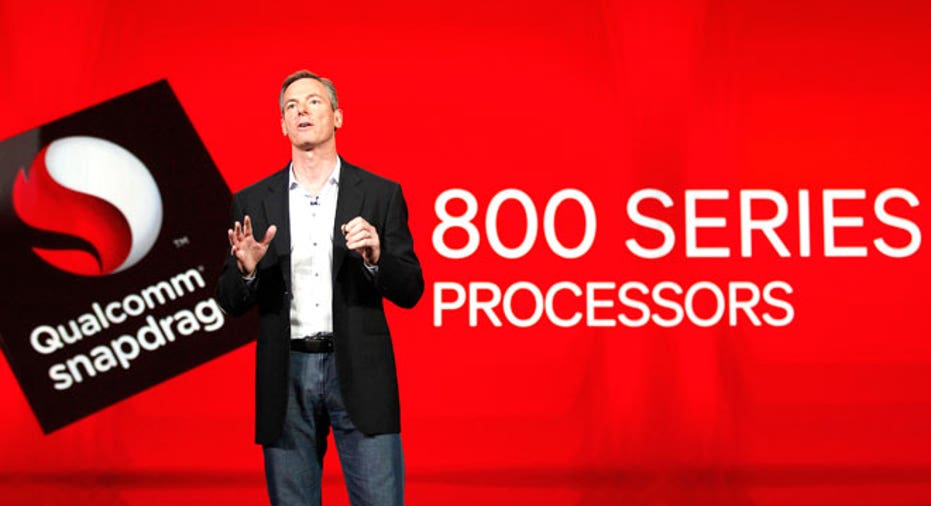 Mobile chip maker Qualcomm (NASDAQ:QCOM) unveiled new plans to return cash to shareholders on Tuesday by hiking its quarterly dividend 40% and revealing a new $5 billion stock buyback program.
Shares of the tech company climbed about 2% on the new moves.
Qualcomm said its board of directors signed off on the new dividend of 35 cents a share, up from 25 cents previously. The 40% increase is effective for quarterly dividends payable after March 27.
At the same time, Qualcomm's new $5 billion buyback program replaces a $4 billion one that had $2.5 billion of repurchase authority remaining. Qualcomm said the new program has no expiration date.
"Our business model continues to generate strong operating cash flows that enable us to invest in and execute on our strategic priorities, while also returning capital to stockholders," CEO Paul Jacobs said in a statement.
Qualcomm said it has returned $19.9 billion to shareholders since 2003 through a combination of buybacks and dividends.
Wall Street cheered the moves, bidding San Diego-based Qualcomm up 2.36% to $68.20 in premarket trading. The stock has rallied almost 8% so far this year.