Q&A: The 2013 Small-Biz Conference Circuit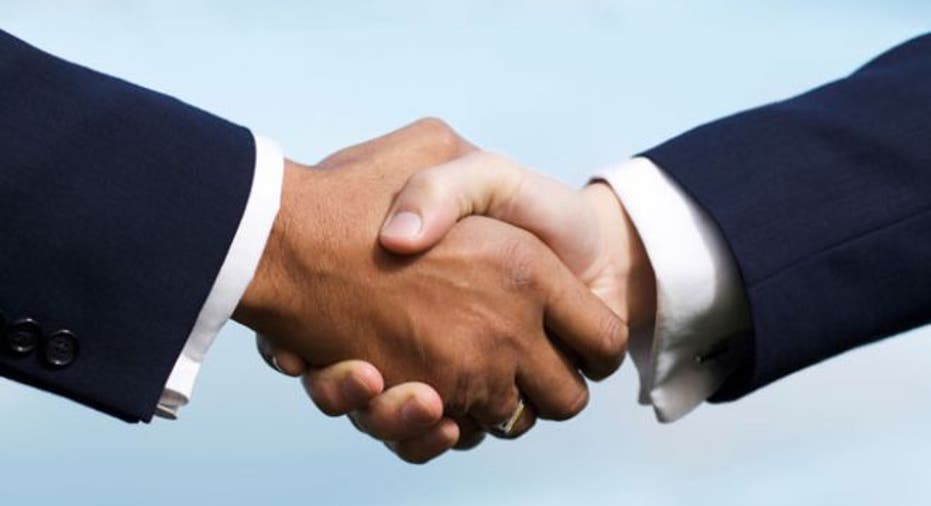 Question: I'd like to start attending more business-oriented conferences to network and see what other ideas are out there. What are some I should consider for 2013?
Answer: Attending conferences takes a bunch of time and money, but if chosen wisely, such events deliver terrific payback in sales prospects, strategies and networking. Sector-focused confabs typically offer top benefits. When those turn ho-hum or you want a broader horizon, these annual small business events can deepen your rewards.
March 8 – 17SXSW Interactive FestivalSXSW Trade Show
Austin, Texas The rollicking SXSW Festival embraces cutting-edge technologies, media and digital creativity with a heavy dose of music and arts. The four-day Trade Show, starting March 10, showcases the converging industries.
April 11, 2013The 2013 Small Business Conference: Connect, Collaborate, CommitWashington, D.C. Presented by the American Council for Technology (ACT) and the Industry Advisory Council (IAC), a nonprofit public-private partnership that works to improve government via IT. Consider if you're looking for business in the government marketplace or positioning for next-stage growth.
April 27 – May 1TechCrunch DISRUPT NYC 2013 New York City Well regarded media technology company TechCrunch profiles startups, reviews Internet products and covers tech news. Its annual conference draws IT writers, editors, speakers, experts, VCs and entrepreneurs, and includes a startup contest with a $50,000 grand prize.
April 29 – May 1America's Small Business Summit Washington, D.C. The US Chamber of Commerce's annual event draws nationwide owners and managers. You can also apply for the small-biz-of-the-year award of $10,000.
May 15 -18Black Enterprise Entrepreneurs Conference + Expo Columbus, Ohio Hosted by Black Enterprise magazine, this is the best-known annual business conference for African-American entrepreneurs and executives, attracting some 1,200 attendees.
May 17 – 18TiEcon Santa Clara, California Now in its 20th year, nonprofit TiE's conference draws more than 3,000 entrepreneurs and pros, focusing on Silicon Valley interests and ethnic South Asian attendees. Originally meaning "The Indus Entrepreneurs," TiE now stands for Talent, Ideas and Enterprise.
Summer (keep checking site for dates and venue)National Veteran Small Business Conference and ExpoStill being planned for 2013, this annual event, hosted by the Department of Veterans Affairs, drew some 6,000 attendees last year in Detroit, from all levels of federal, state and local government, the small-business community, research institutions, contractors, veterans and large corporations.
June 25 – 27WBENC 2013 National Conference & Business Fair Minneapolis, Minnesota The nonprofit Women's Business Enterprise National Council advocates for women-owned businesses and hosts this annual event that draws thousands of women owners, vendors for global diversity programs, government agencies and business contractors.
Late September (check site for dates)Minority Enterprise Development Week Conference Washington, D.C. Hosted by the US Department of Commerce's Minority Business Development Agency (MBDA), this is a leading event for minority-owned firms, drawing thousands of cross-industry attendees and suppliers.
October (check site for dates)2013 Small Business Convention Sandusky, Ohio Presented by the Council of Smaller Enterprises, the Midwest's largest small-business support organization with 14,000 members, this annual conference draws regional entrepreneurs and large-scale sponsors for educational sessions and exhibits.
October 27-30SOCAP International 2013 Annual Conference Scottsdale, Arizona Shaped bythe Council of Better Business Bureaus in the 1970s, the Society of Consumer Affairs Professionals in Business is a membership association that works with customer care and contact center pros in nonprofits, business and government. The annual conference combines educational sessions with exhibits.
November 2013 (check site for dates)Global Entrepreneurship WeekWorldwide Launched in 2007 by the Kauffman Foundation, GEW is a weeklong series of international events, contests, programs, festivals and convocations to support startup entrepreneurs around the globe.