Q&A: Networking With Like-Minded Business Owners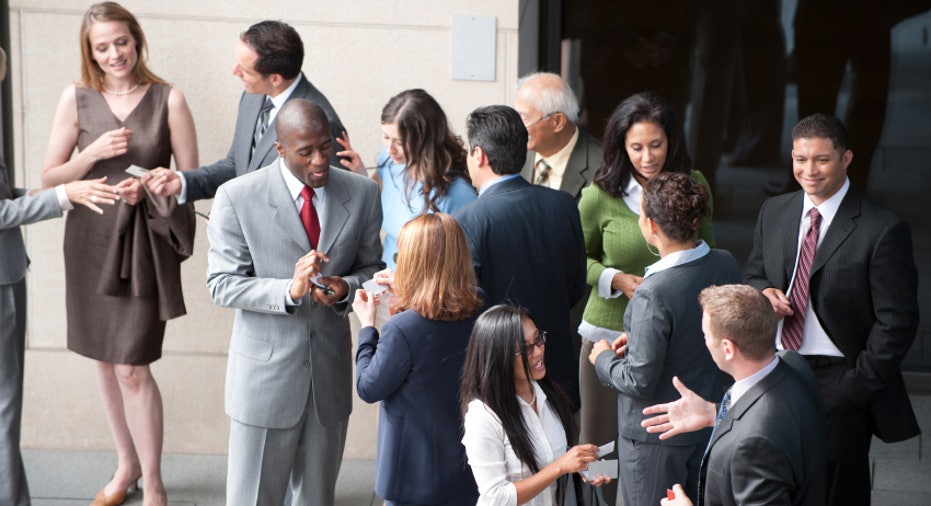 Question: I'm looking for a way to connect with people who have their own businesses or are interested in starting their own businesses. How do I find networking groups like this in my area?
Answer: BoM contributor and success-acceleration coach Antonio Neves puts it well when he says that you need to avoid the trap of "me against the world" thinking by surrounding yourself with those who can help you reach high and keep you accountable for your goals. Consider these approaches:
- Form a peer advisory group. Search your contact lists for associates facing business issues similar to yours. Invite them to join regularly scheduled meetings during which each of you can gain wider perspective about successful approaches while holding each other accountable for following through on agreed-upon actions.
To guarantee it'll be more than a coffee klatch, agree that sessions will be facilitated by whichever one of you is most capable of running meetings, leading brainstorm sessions and holding others accountable. Plan each meeting around a business topic relevant to all, but also include time for individual updates and to work on a single issue facing one of the participants. And don't be afraid to invite an outside advisor in when you're dealing with an issue that requires professional input.
- Find a mentor. Reach out to an established businessperson who has experience in your business area and is likely to be frank when sharing advice. This should be a person whose constructive criticism you'll accept and welcome. Before making contact, be ready to explain your situation, why you respect and are calling upon this person's advice, why you're asking for help and what kind of help you're seeking.
If you believe the person understands and can help you reach your goals, schedule a meeting and ask for mentoring input. Plan around the mentor's schedule and preferred communication approaches, be prepared to listen carefully, act upon the advice you receive and show gratitude by picking up the coffee or meal tab. Follow up promptly, both with thanks and with updates about how you successfully put the advice to work.
- Network online. Follow businesses, media outlets, industry and social media groups, community organizations, and bloggers who deal with issues that affect your success. Get involved by reposting and engaging with content, both to benefit from the information and to form connections and relationships. Also, watch for posts about real-world meetings, as these may lead you to events where you can network with peers.
- Network in person. Go to entrepreneur.meetup.com and enter your ZIP code to find groups hosting events you can attend. Also, check with your local Chamber of Commerce for lists of business groups, associations and networking opportunities. Or visit the SBA Local Assistance listing for information about business development services in your area.
- Commit to collaboration. Reach out, get out and build upon your networking associations — even if just to say hello. It could help you develop long-lasting connections that contribute to ongoing business growth.
— Barbara Findlay Schenck
Sign up today for Business on Main's newsletter, Main Street Authority.