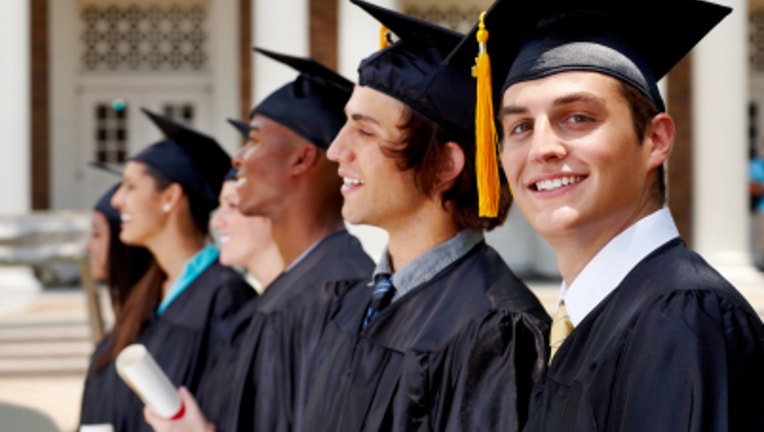 Question: I graduated from college a few months ago and I haven't been able to find a job. I'm thinking about starting my own business, but I'm not sure what interests me that deeply. How do I go about finding my passion?
Answer: Like many recent college graduates, you've entered the job market at an extremely challenging time. The economy is sluggish, the unemployment rate for 20- to 24-year-olds is at nearly 13 percent, and many Gen Yers have been forced to move back home with their parents.
But the good news is that you have a few options during this downtime.
Exploring entrepreneurial endeavors demonstrates that you're proactive and ready to make things happen. However, before starting your own business, finding your passion is critical. I've interviewed scores of entrepreneurs for Business on Main's "Cool Runnings" and one thing they all have in common is that they are passionate about their work. (In fact, in this video interview with author and coach Jenny Blake, we talk specifically about how you can go about finding your passion.)
A great place to begin to find your passion is at informational meetings with a wide range of professionals. These are an excellent way to learn more about a profession, industry, person or company that might interest you. This is basically conducting market research and creating an outlet to receive useful career advice. Further, informational meetings can help you develop relationships that last for the long term. The best way to go about scheduling these interviews is to start tapping into your existing network.
A second way to go about finding your passion, without officially starting a company, is by testing out demand for your services in the freelance marketplace. With online workplace websites like Elance and oDesk you can post the services you offer and bid on jobs that are posted in a variety of fields, like Web design, technical writing, e-mail marketing and much more.
Lastly, a great way to identify your passion is through continuing education courses and volunteering. Taking online courses through outlets like Udemy, General Assembly and Khan Academy is a low-risk proposition to explore various interests. Through volunteering with organizations like Idealist or Catchafire you can learn more about an industry or profession while putting your skills to work.
The key is to stay proactive, optimistic and patient. By utilizing the approaches above, you'll be one step closer to identifying your passion. And don't forget: Finding out what you don't want to do is just as important as knowing what you do want to pursue.