Q&A: FICO Vice President Jim Wehmann on understanding your credit score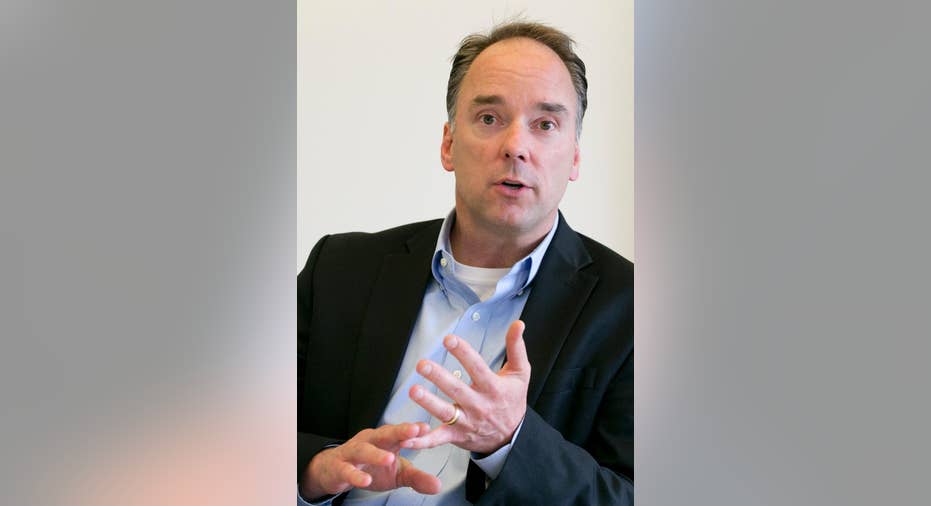 It's an important bit of information that determines a lot about your financial life. But if you wanted to be in the loop, it came with a price tag.
That never seemed fair, but now consumers can increasingly see their FICO score for free -- the three-digit number that determines if you'll be approved for a credit card or loan.
Fair Isaac Corp., the company that developed the FICO score, has been working with credit card issuers and lenders to allow them to show customers their FICO score online or on monthly statements. Seeing the score frequently pushes consumers to improve their finances, says Jim Wehmann, a vice president of FICO's scores business.
People with higher FICO scores, which generally range from 300 to 850, are offered lower interest rates on mortgages or have an easier time getting approved for credit cards or loans.
FICO scores are calculated using information from your credit report, a detailed list of your past and current debts. But roughly 45 million Americans have no credit history or credit score, according to the Consumer Financial Protection Bureau. FICO is developing a scoring system for these so-called "credit invisibles."
Wehmann offered insight on what you should know about your credit score. Excerpts have been edited for clarity and length.
Q: What's the fastest way to improve your FICO score?
A: Always make your payments on time. Roughly 35 percent of your score is based on payments. That's going to be the most important factor.
Q: What hurts your score the most?
A: Not making your payments on time. Delinquencies and other negative events — collection items, bankruptcy, foreclosures — will have a significant negative impact on your score.
Q: What's the biggest mistake people make when it comes to their FICO score?
A: Not fully understanding that the behavior that they take today could impact their score and their ability to get credit later.
Q: It has become easier to get a free FICO score. Big credit card issuers, such as Discover, Chase, offer the score to their customers for free. How did that happen?
A: We launched something called FICO Score Open Access, which allows lenders to freely share with consumers the score that the lender is using. We launched the program two years ago and it's grown significantly. About 65 million people right now are eligible to get their FICO score for free through their lender and we expect that number to grow over the coming months. There's a lot of attention given to the largest financial institutions, but we're working with credit unions, community banks and smaller organizations.
Q: Is it true that each person has several different FICO scores?
A: Yes. We have a few different versions. Some lenders use older versions of the scoring methodology, and some are for specific types of lenders.
Q: Who are the credit invisibles?
A: They're called invisibles for a couple of reasons. One is they don't have credit scores. Some don't have credit files, so they have no credit history; no credit card or mortgage or auto loan or personal loan. No data has been captured by the credit bureaus. They're young people who are just starting out, who don't have any credit, or they may be immigrants to the country where they don't have a U.S.-based credit history.
Q: What information does FICO need to create a score?
A: From a FICO perspective they are unscorable because we don't yet have six months of history on them or we haven't had an update in six months.
Q: If there's no credit history, what information will you use to build their score?
A: Wireless or landline or cable bills.
Q: When will that FICO score be used?
A: We're in a pilot phase. We've built the score and we are right now working with lenders for them to validate the score based on their actual applications.
Q: When will it be ready?
A: We have 12 lenders in the initial pilot, so we're going to wait until they do their validations before we make it widely available to all lenders, probably by the end of the year or first quarter of next year.
.