Q&A: Buying Organic Food, Worth the Cost?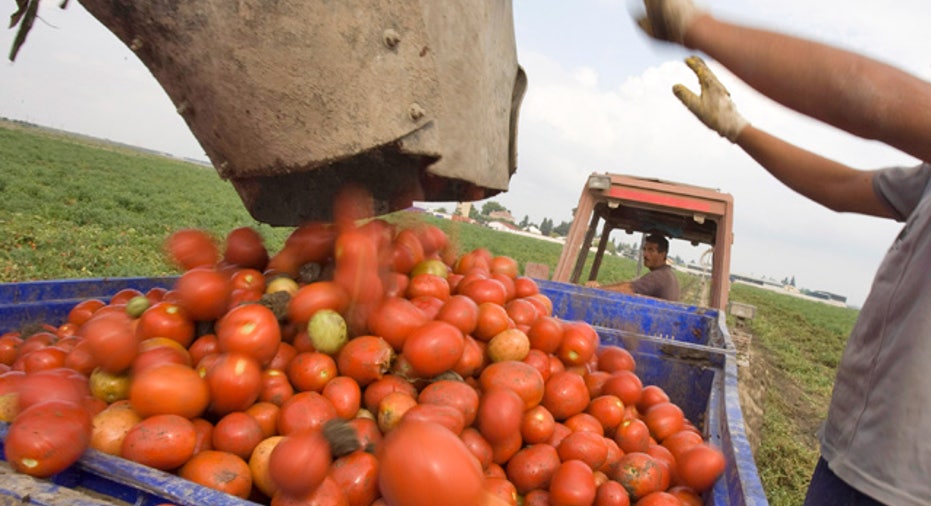 Once upon a time, organic food was special; it wasnt easy to come by and those who followed an organic diet were often either super health conscious or had the means to pretend to be.
Nowadays, organic goods are finding their way into shopping carts more than ever before. The Organic Trade Association, an organization that represents more than 6,500 organic businesses across North America, estimates the U.S. organic industry grew 7.7% to $29 billion in 2010 from 2009 while overall U.S. food sales rose only 1%. Sales of organic fruits and vegetables jumped 11.8% and represented 12% of all fruit and vegetable sales, while sales of organic dairy products increased 9%, representing 6% of all dairy sales.
Consumers may be embracing organic food, but concerns about cost and regulation still abound. In fact, given that there are probably only a few people if any who prefer their peppers with a side of pesticides, cost is probably the biggest gripe consumers have when it comes to choosing organic foods, followed closely by concerns about the way organic food is regulated.
We spoke to Marion Nestle, a food studies professor at New York University and well-known voice in issues related to nutrition, to get her take on the price and safety of organic foods.
1. Generally speaking, how much of a premium will people pay to get organic food over regular food? Has that premium changed over the last decade or so?
Im not sure of the exact percentages, but sales of organics have increased steadily since the national standards were adopted [in 2000].  The more food safety outbreaks that occur, the more people turn to organics and locally grown food as safer, tastier, fresher alternatives.
2. Whos to blame for organic food prices being high? Is it the process or the policy?
The costs of organics are high because they reflect the real costs of producing food. Industrial food is subsidized in ways that dont get to small producers, not only through direct subsidies but also through subsidized water, land use, and other such things. For the most part, organic producers are on their own.
3. How do you respond to the argument that theres no conclusive evidence that organic food is healthier than conventional food?
Its healthier for the planet and surely fewer pesticides is a good idea.
4. A commonly heard argument against buying organic is that organic goods are unregulated and can thus contain more harmful material than any of the pesticides or hormones present in regular food. Is that the case?
No, the exact opposite is true. Organic foods are regulated by the USDA under the National Organic Program, which has tons of rules governing what can and cannot be used in organic production. Industrial foods do not have such rules. For example, organic rules require animal manure to be treated in ways that destroy harmful microorganisms. Industrial producers are not required to follow such rules. By that criterion, organic foods ought to be safer.
5. If youre cooking or baking, is it really important to use organic foods? Doesnt heat kill pesticides?
No.
6. If you cant afford to go completely organic, which foods should you make sure you buy organic?
Anytime you buy organic, you are helping organic producers. I go along with the Consumer Reports list, which places berries as the top choice. Berries have a large surface area relative to their size so can be much more heavily contaminated with pesticides. [Note: The list that appears in Consumer Reports comes directly from research compiled by The Organic Center.]
7. Who reaps more of the benefits of an organic diet children or adults? Is it the same?
Everyone who eats or produces organic foods, and the planet of course.
8. What can people do to save money on organic food each month?
Eat what they buy and dont waste it!