PwC threatens MF Global mistrial; Corzine defends actions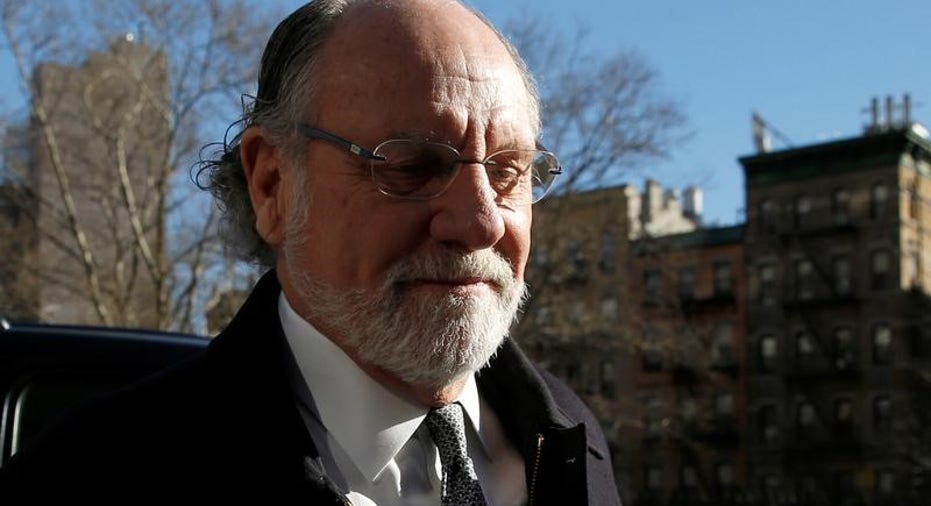 PricewaterhouseCoopers LLP on Monday said it may seek a mistrial in a $3 billion malpractice case over the collapse of Jon Corzine's MF Global Holdings Ltd, saying it was blindsided when the plaintiff changed its theory of why the brokerage failed.
The auditor has been accused by MF Global's bankruptcy administrator of accounting negligence that let the former New Jersey governor invest $6.3 billion in European sovereign debt, leading to a liquidity crisis and an Oct. 31, 2011 bankruptcy.
But PwC said the administrator has instead argued at a federal trial that began last Tuesday that Corzine's bet was sound, and that MF Global's collapse was caused by market "confusion" and a "crisis of confidence" that was "somehow" the result of PwC's accounting advice.
PwC urged U.S. District Judge Victor Marrero in Manhattan to strike evidence and arguments supporting this theory, including from Corzine, or else declare a mistrial.
The plaintiff's lawyers "have clearly shifted their causation theory," PwC's lawyer, James Cusick, told the judge before Corzine began his third and final day of testimony. "It amounts to a trial by ambush."
The administrator's lawyer, Daniel Fetterman, rejected that contention.
"This motion is extremely untimely," he said. "We are entitled to try causation as the evidence comes in. ... This is way too late, highly prejudicial. It is gamesmanship."
Marrero gave the administrator a day to respond formally.
"This is obviously a major issue, a complicated subject," the judge said.
Corzine, who is also a former New Jersey senator and Goldman Sachs chairman, has said the short-term debt from five western European countries had been a low-risk wager for MF Global that the market simply did not understand.
MF Global's collapse also followed credit rating downgrades that referred to the debt, which had been moved onto the brokerage's balance sheet as of Sept. 30, 2011, and a tax-related writedown.
Corzine, who is cooperating with the administrator, on Monday resisted Cusick's renewed effort to blame his business strategy for MF Global's failure.
"The problem, really, sir, was not that the market was confused," Cusick suggested to him. "The problem was that the marketplace perfectly understood."
Corzine responded, "The market could do an analysis, but the sovereign debt exposure was there on March 31, June 30 and September 30. There was nothing new."
Corzine, 70, has said little publicly about MF Global since testifying in December 2011 before Congress. He has settled claims by investors and the U.S. Commodity Futures Trading Commission, without admitting wrongdoing.
The case is MF Global Holdings Ltd as Plan Administrator v PricewaterhouseCoopers LLP, U.S. District Court, Southern District of New York, No. 14-02197.
(Reporting by Jonathan Stempel in New York; Editing by Jonathan Oatis)