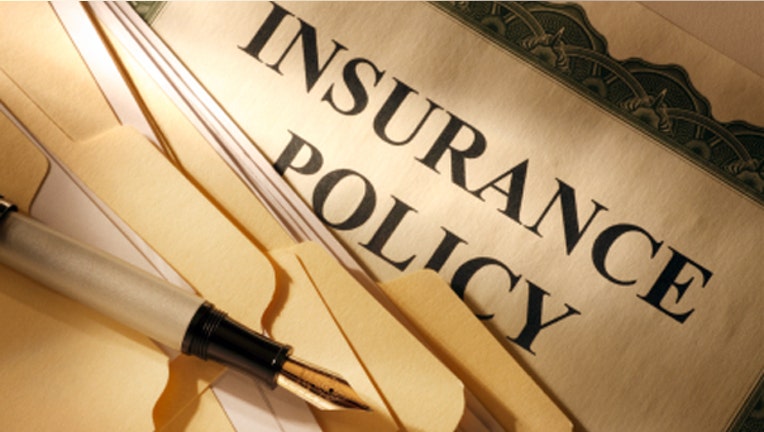 Beer money? Check. iPad? Check. New futon? Check. Auto, health, property and personal liability insurance policies? If you're a college student, you'd better make sure you have those things too.
You may plan to live the life of a monastic scholar, safely huddled in the library between stacks of books, but accidents happen. But if you have an unexpected mishap, student loans may not be the only debts you'll be carrying after you graduate.
CBSnews.com recently reported how students are paying higher college costs these days. School is expensive enough without facing bills that could have been covered by insurance.
Here are some potential jams you could find yourself in on campus, as well as insurance options to consider before disaster strikes.
A night of binge drinking
You go overboard at a party and wake up in the hospital. The alcohol poisoning was bad enough, but the belly flop you did onto the lawn from the roof, well that was an epic fail. You are looking at some hefty doctor bills.
If you are faced with a catastrophic injury, the quality of your medical coverage will prove crucial, notes Bob Klein, director of the Center for Risk Management and Insurance Research in Atlanta. Universities frequently offer coverage to students and the low premiums may look like a bargain. But often coverage is capped at $100,000 -- not a lot if you wind up gravely ill or injured.
"If the student contracts a very serious disease or has a very bad car accident, that could blow through that $100,000 very quickly," Klein says. Another option is staying under your parents' health plan, but that isn't necessarily ideal. Your parents' policy may not provide enough protection or, if it's a managed care plan, it may limit you to a network of local doctors at home. A third way is simply to buy your own health plan. Rates can be relatively inexpensive if you're young and healthy, in the neighborhood of $200 to $300 a month, Klein adds.
Here's more about health insurance plans for college students.
Your laptop is stolen
Bleary-eyed, you are in the middle of an all-nighter in the campus library when you take a bathroom break. When you get back to your desk, your new laptop is missing.
You may be covered under parents' homeowners insurance, but you should make sure laptops and electronic devices are included and for how much. If you are living off campus, you may need to buy renter's insurance to cover your belongings while you're at college, which could cost $150 to $400 a year, Klein says.
"An on-campus dormitory room is more likely to be covered under [the parents'] homeowners insurance than an off-campus apartment," says Elaine Baisden, vice president at Travelers Personal Insurance.
A fraternity prank goes awry
You and your frat buddies carry the dean's new Smart car into a dormitory courtyard, inadvertently damaging it in the process. Or maybe you never imagined the 19th century statue of the university's first president would come crashing down when all you meant to do was wrap a lot of toilet paper around it.
Sometimes seemingly harmless pranks can go terribly wrong. Here's where personal liability insurance comes into play. Costs vary, but for about $250 to $300 a year, Mom and Dad can get the entire family covered for $1 million in damages - or more -- under umbrella insurance.
An umbrella policy "affords you additional coverage you don't have under a home or a car insurance policy," says Jim Quade of Liberty Mutual.
But there's no excuse for irresponsible behavior. If you blatantly break the law, all of your insurance coverage could prove useless, warns Brad Lemons of Nationwide Insurance.
Some jerk wrecks your car
Your roommate borrowed your new red convertible and wrapped it around a tree, taking out part of a garage and another car in the process. Now what? What type of policy do you need to make sure you're covered for this?
Your auto insurance will cover damage to your car if you have collision coverage and your roommate is a permissive user, meaning he is permitted to drive your car under the terms of your policy, says Penny Gusner, consumer analyst for CarInsurance.com. "Check with your insurance company to see if you need to add your roommate as a driver."
Depending on how much damage was done to other vehicles and property, you'd better hope that you bought enough liability coverage.
The original article can be found at Insure.com:Put insurance on your college back-to-school checklist