Pumped Up For Pumpkin Spiced Everything!
Put down that iced caramel macchiato and strawberry Coolatta. With fall right around the corner the restaurant industry is pumping up its pumpkin "menuing." "Based on the trends we've seen over the last few years and the growth in pumpkin flavored products, we would expect this trend to continue," says Jennifer Campuzano, Client Director at Nielsen. FOXBusiness.com takes a look at some of the most popular menu offerings as the companies try to grab a big slice of pumpkin profits.
1. Starbucks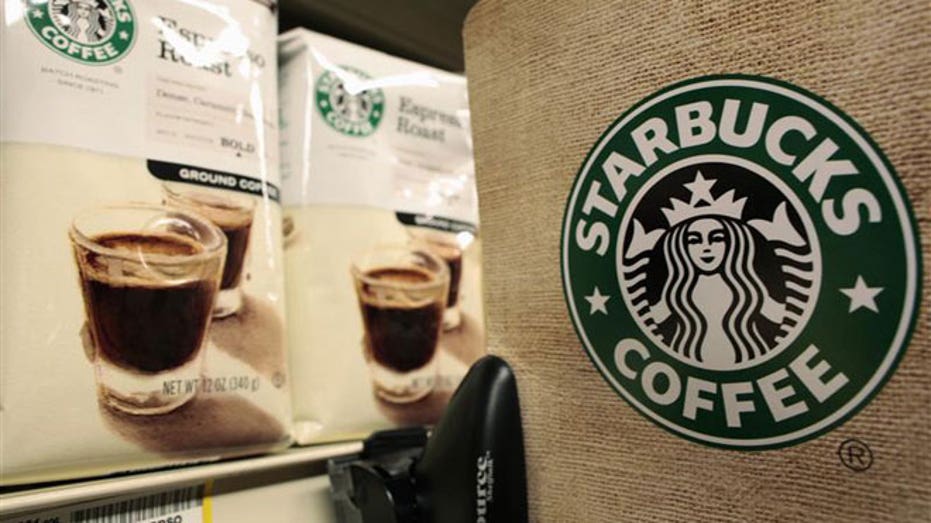 ---
Starbucks' (NASDAQ: SBUX) most successful and popular seasonal drink is back on September 8 – with a twist. The coffee shop chain says its Pumpkin Spice Latte will now use real pumpkin and will be made without caramel coloring. The change comes after Starbucks was criticized for the drink's ingredients.
But will the new recipe entice consumers to take a sip? An Ask Your Target Market survey found that 28% of people surveyed would be more likely to purchase the drink now that it's made with real pumpkin.  Melody Overton, creator of the blog StarbucksMelody.com, says she's already tried the new latte. "It tastes amazing. Somehow it really does taste better and cleaner. When you look in your cup, it even looks better."
2. Panera Bread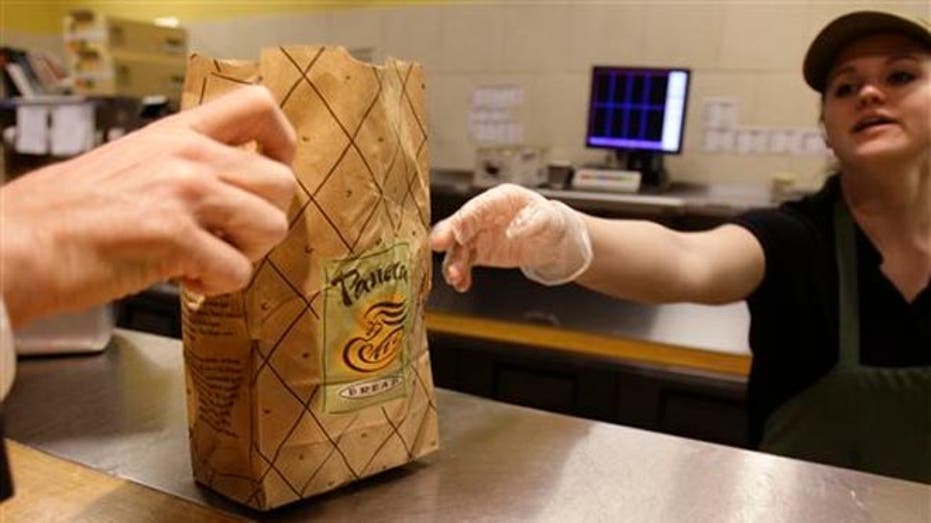 ---
Panera Bread (NASDAQ: PNRA) is taking the real theme one step further. The bakery cafe is unveiling a "clean" version of its pumpkin spice latte. Panera says the drink has long been made with actual pumpkin and without artificial caramel color. So what's different? The latte will now be made entirely without artificial colors, flavors, sweeteners or preservatives.
The seasonal favorite will be available at locations nationwide beginning on September 9 through November 10. "Pumpkin spice is the most popular of our latte flavors during its limited time offering," says Dan Kish, Head Chef at Panera Bread.
3. Red Robin Gourmet Burgers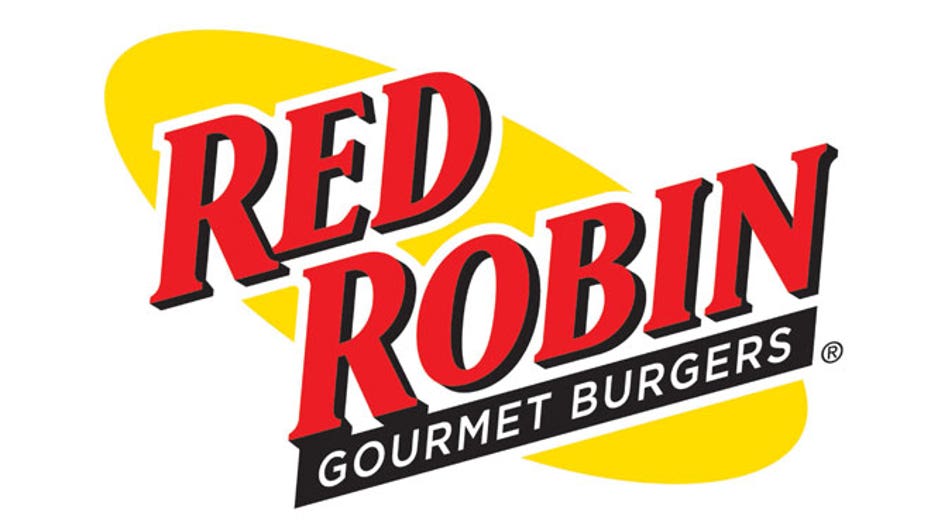 ---
In a "not so subtle" jab at companies like Starbucks, Red Robin Gourmet Burgers (NASDAQ: RRGB) is welcoming what it calls "the real pumpkin movement."  Red Robin says it will continue using real pumpkin in its Spiced Pumpkin Pie Shake as it has since its creation in 2013.
"The Spiced Pumpkin Pie Milkshake has been a seasonal favorite among our guests for the past two years, and we don't anticipate that fervor dissipating anytime soon," says Lee Dolan, Senior Vice President and Chief Marketing Officer at Red Robin. The shake is available at restaurants nationwide until November 1.
4. McDonald's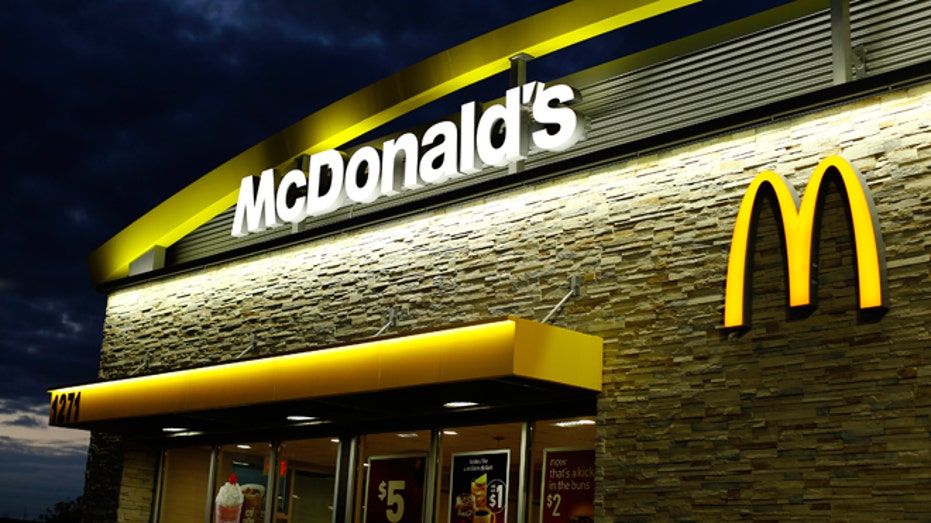 ---
McDonald's (NYSE: MCD) pumpkin spice latte is back - but don't get too excited. You may have a tough time finding the seasonal beverage. The fast food chain says approximately 5,500 of its 14,300 U.S. restaurants are currently or will be selling the latte. "The pumpkin spice latte is a customer favorite that is brought back to markets where it performs well and consumers ask for it," says Kristen Wells, Brand PR & Reputation Manager for McDonald's USA.
John A. Gordon, Founder and Principal of the Pacific Management Consulting Group says the regional strategy is a smart business decision. "Not everything can or should be the same everywhere in every chain store. It is a sign that McDonald's is thinking more regionally versus a one size fits all approach, which has gotten them in trouble."
5. Dunkin' Donuts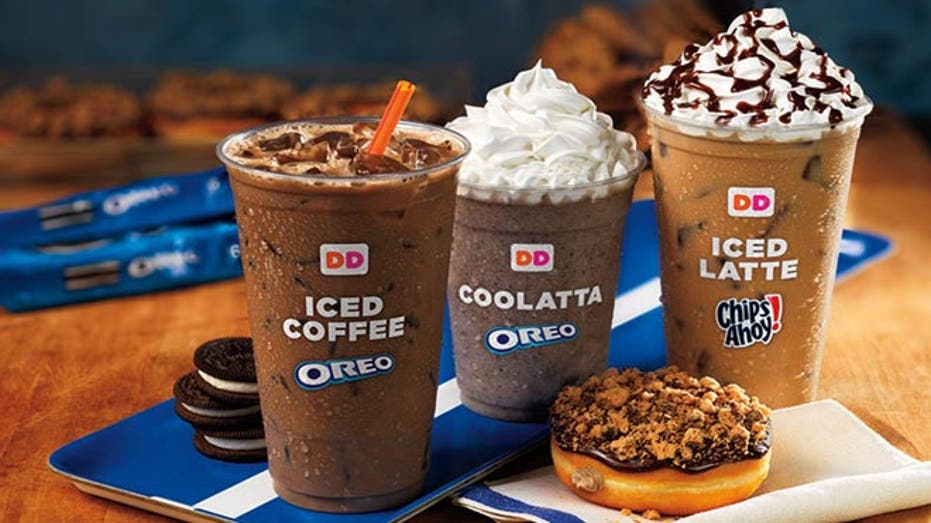 ---
Dunkin' Donuts' (NASDAQ: DNKN) first caught the "pumpkin bug" in October 2003 when it began selling glazed pumpkin spice donuts and pumpkin muffins. The company says its current lineup of pumpkin beverages and baked goods offers one of the largest varieties of options in any national restaurant chain. Pumpkin donuts, muffins, coffee, lattes and K-Cup pods are among the items you'll find on the menu. Dunkin is also introducing pumpkin cheesecake squares to its fall lineup.