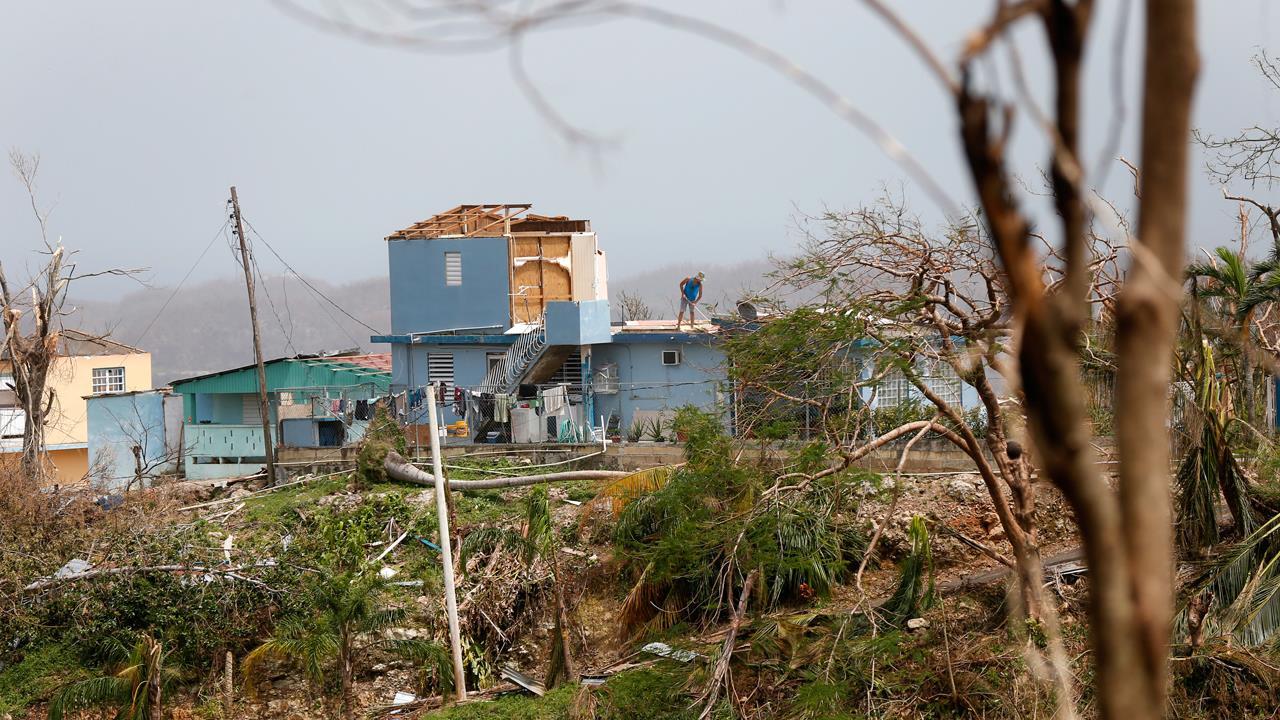 Since Hurricane Maria swept through Puerto Rico nearly one year ago, recovery efforts on the Caribbean island have been mostly stunted, leaving tens of thousands in limbo as they wait for shelter, water and power.
Enter Team Rubicon, an international, and mostly privately funded,  group created in 2010 by Jake Wood, a U.S. Marine Corps veteran.
In the 11 months since back-to-back hurricanes ravaged Puerto Rico, Wood's organization has set aside $5 million to rebuild roofs. So far, they've completed about 250.
"But if you look at the magnitude of the need, these are really drops in the bucket," Wood said during an interview with FOX Business' Neil Cavuto on Thursday. "So it really has to be a whole community, whole state, whole nation effort."
Team Rubicon, which doubles as an assimilation process for veterans, uses data and software tools to identify the most vulnerable communities and tries to direct their funds and efforts to the people or neighborhoods that most need it.
But in Puerto Rico, Woods said, it was clear from the beginning to the 250 men and women already on the ground that conditions were "much worse" than initially reported. The group stayed behind to help, expanding what began as a short-term aid project into a longer-term mission.
More than 1.5 million customers lost power because of the storms, and reportedly just got it back on Wednesday, more than 300 days after the hurricanes hit. Many cited the lack of electricity as a huge reason for the surge of deaths in the hurricane's aftermath. Although initially reported to be 64, the government of Puerto Rico recently said it's close to 1,427.
"The reality is, you saw tens of thousands of people in Puerto Rico sleeping under blue tarps," he said. "That's American soil. It's a pretty shameful effort that we've down there collectively as a nation to right those communities following that storm."
Now, Team Rubicon is beginning to explore additional expansion projects and considering federal government funding options. The group raises about $30 to $35 million a year, most of which comes from private philanthropies. Less than one-tenth of a percent of the money comes from government sources.