Protein-Rich Health Food Bulks Up National Presence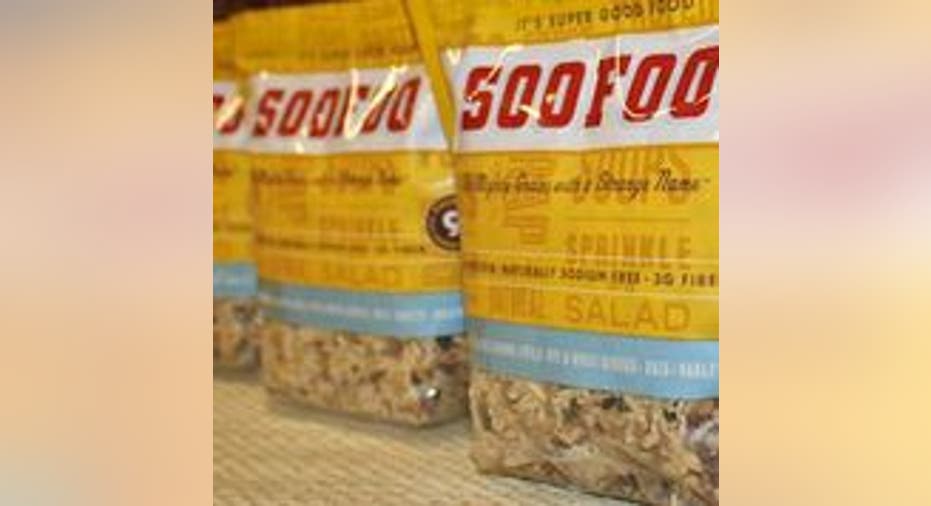 Small Business Spotlight: SooFoo, @Supergoodfood
Who: Kyle Mundy
What: A blend of super foods, including grains and lentils, grown in the U.S.
When: 2010
Where: San Francisco, CA
How: "SooFoo stands for super food," says founder Kyle Mundy.  "It's a blend of grains and lentils grown in the U.S. and packaged in California."
Mundy says SooFoo is high in protein and fiber, and can be prepared like brown rice. The company first came onto the market via Whole Foods; today, it is sold in more than 950 stores nationally.
Biggest challenge: "We are a small company, so building brand awareness and driving consumers to the shelf has been challenging given a limited budget," says Mundy.
One moment in time: Mundy is proudest of the company's growth. SooFoo was sold in just 200 stores last year, and expanded greatly in twelve months.
Best business advice: "You're only as good as the people behind the company," says Mundy.