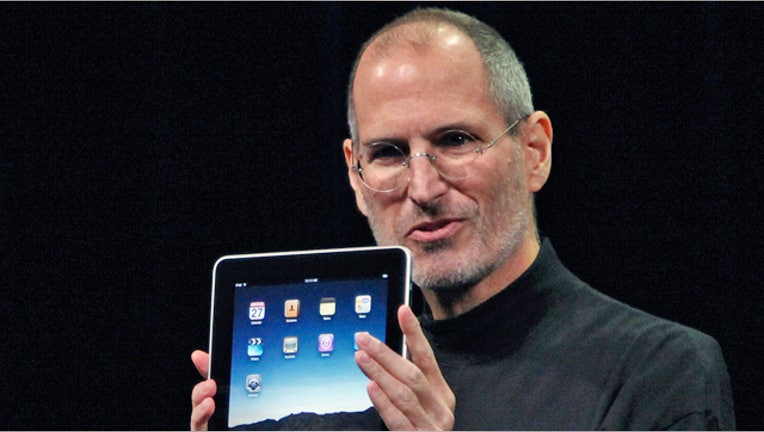 A thief burglarized Steve Jobs' house in the high-tech hub of Palo Alto, stealing more than $60,000 in computers and jewelry without realizing he had hit the late Apple co-founder's property, authorities said on Tuesday.
Kariem McFarlin, 35, was charged with burglary and selling stolen property after the July 17 break-in, when the house was vacant during renovations, said Scott Tsui, a Santa Clara County prosecutor.
The July 17 burglary came just over nine months after Jobs died in October at age 56 and his Silicon Valley home, about 30 miles (48 km) south of San Francisco, briefly became a gathering place for fans who left flowers on the sidewalk out front.
McFarlin, who faces an Aug. 20 plea hearing, did not appear to know the house belonged to Jobs, Tsui said.
"We don't have any evidence to show his house was targeted," Tsui said. "All we know is that it was a random burglary that can happen to people."
McFarlin was arrested on Aug. 2 and held on $500,000 bail, according to Santa Clara County inmate records.
There are no indications that the house, which is an English-country style home placed close to the sidewalk, has been sold since Jobs died last year.
Because high-technology components were stolen, Tsui said his office's high-technology crimes unit was involved in investigating the case.
Palo Alto police declined to comment. An attorney for McFarlin could not immediately be reached for comment, nor could a representative for Apple.