Prosecutor Sets Sights On Fantasy Sports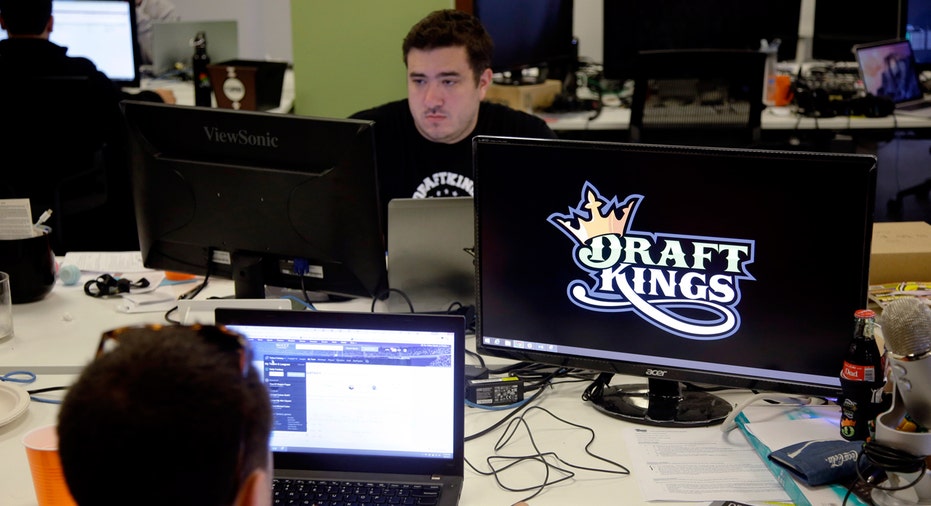 The New York federal prosecutor who shut down the U.S. online poker industry four years ago has now set his sights on the daily fantasy-sports business, according to people familiar with the matter.
U.S. Attorney Preet Bharara's office in the Southern District of New York is investigating whether the business model behind daily fantasy-sports firms like DraftKings and FanDuel  violates federal law, some of the people said.
The investigation is at an early stage, they added, and even as New York prosecutors try to build their case, senior Justice Department lawyers in Washington are undecided on whether daily fantasy-sports betting violates federal gambling statutes.
The Wall Street Journal has previously reported that the Justice Department was investigating the industry, but the central role of Mr. Bharara's office wasn't previously known.
FanDuel declined to comment.
A DraftKings spokesmen declined to comment on the investigation. "We strongly believe the games on our site -- and daily fantasy sports in general -- are legal," he said in a statement.
Both companies have said fantasy sports amount to legal games of skill, not illegal gambling.
In fantasy sports, customers pay entry fees to "draft" players for virtual sports teams that compete against each other for prize money, based on the day-to-day real-world performance of those athletes.
Five states -- Arizona, Iowa, Louisiana, Montana and Washington -- have made the practice illegal. Kansas, on the other hand, has passed a law legalizing it.
The companies say they don't fall under the 2006 federal law that prohibits financial firms from processing payments for online gambling businesses. But the matter is murky, since the daily fantasy-sports industry was largely unknown at the time the law passed.
Traditional fantasy sports operate on a season-long timetable, with fans selecting players at the beginning of a season and a winner emerging at the end to collect a pool of money. But now companies offer dozens of games with daily payments based on athletes' performance in individual contests.
Legal experts said Mr. Bharara's involvement marks a significant escalation of the legal challenges confronting the burgeoning daily fantasy-sports business.
"Because of his past and his reputation, this is probably the most frightening development yet for the industry," said Daniel Wallach, a sports and gaming attorney in Fort Lauderdale, Fla.
Mr. Bharara's office is responsible for what poker players still refer to as "Black Friday": April 15, 2011, when a grand jury indicted executives at the two biggest online poker firms doing business in the U.S. The booming business in America was effectively shut down, and the industry suffered a huge setback from which it still hasn't recovered.
The government case resulted in one of the major poker firms being bought by the other and paying $730 million to settle the U.S. government's civil cases against the companies. The sites continued to deny wrongdoing. Today, regulated online poker has been legalized in a handful of states.
Mr. Bharara isn't the only federal prosecutor eyeing the daily fantasy-sports business. A grand jury in Florida has subpoenaed records of a trade industry group, and federal investigators are looking into the possibility that company insiders may have had access to information that gave them a competitive advantage over regular customers, according to people familiar with the probe.
Some similarities have emerged between the online poker case and the current legal debate over daily fantasy sports. Defenders of each of those industries, for example, have argued that their products are games of skill, not chance, making them legal under federal law and the laws of many states.
That argument didn't save online poker when Mr. Bharara's office announced indictments in 2011. Still, daily fantasy sports may have some advantages that the poker executives didn't, according to legal and industry experts.
For instance, the poker firms found it difficult to do business with the banking sector. Daily fantasy-sports companies have had an easier time getting their payments processed because fantasy sports is explicitly exempt from a 2006 federal law that addresses Internet gambling money movement.
"Online poker never really got its day in court," said James Kilsby, managing director of GamblingCompliance. "It's a little premature to say what that means for daily fantasy, but this fight seems more likely to be about the core legal status of the activity, rather than the movement of money around it."
It isn't only the federal government scrutinizing the fast-growing industry. Many states are wrestling with daily fantasy sports as well.
The Nevada Gaming Control Board determined last week that because the sites involve wagering on the collective performance of individuals participating in sporting events, daily fantasy sports constitutes gambling under state law. Therefore, the board concluded, such sites must get licenses before they can operate in the state.
21st Century Fox, the parent company of Fox Business is an investor in DraftKings.
Sharon Terlep and Alexandra Berzon contributed to this article.