Pros and Cons of SAT Score Choice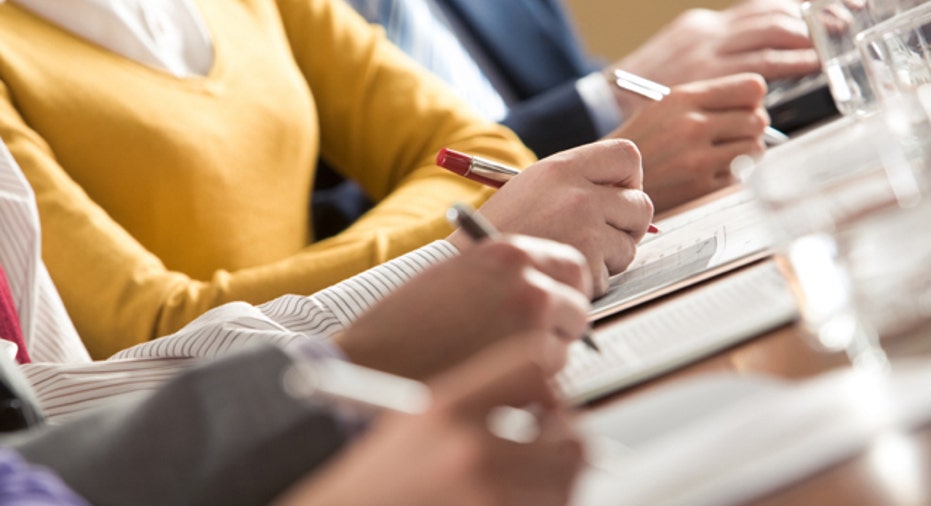 Growing up is tough enough without the worries of your financial future, so Money101  is here for you. E-mail us your questions and let us take off some of the pressure.
Navigating the admission process is stressful as high school juniors and seniors work to hit application deadlines and prepare for the dreaded standardized test requirements.
More than two million students took the SAT during the 2010-2011 school year, according to the College Board, and while high scores enhance an application, some experts warn too much emphasis is being placed on the test.
"It does play into the notion that tests themselves are more important than they really are in college admission," says Jerome Lucido, executive director of the University of Southern California Center for Enrollment Research Policy. "There is already that notion that one individual sitting at a test will put more emphasis in an admission application than they really do."
In an effort to help reduce the anxiety that accompanies the SATs, the College Board launched Score Choice during the 2009-2010 school year. The score-reporting feature allows students to choose what SAT scores are sent to schools, as well as what SAT  Subject Test scores are viewed.
"We discovered that one of the things kids indicated that they would feel more comfortable is if they had more control over which scores they could ultimately send to colleges," says Kathleen Steinberg, executive director of communications at the College Board. "Rather than automatically having all of their scores go, they themselves could exercise more control over those decisions."
The College Board claims the program is designed to reduce students' stress and improve test-day experience, but some experts wonder if the practice is fair and is a way of coddling students.
Possible disadvantages
Because each school has their own score reporting requirements, Score Choice is not universally accepted, and some universities prefer to take the best students' sub score from any given testing date instead.
"It's possible that a student could be disadvantaged with Score Choice by sending one set of scores that looks the best from a single sitting, but not have the advantage of having their best scores from multiple sittings," says Lucido at USC, which does not participate in the program.
Although the University of Chicago uses Score Choice, News Director Jeremy Manier explains that many colleges want to see a student's complete record and how their scores have developed over time.
"For students who decide that more than one testing day is needed to represent this potential, we accept multiple test scores and use the best outcomes from each testing component," he says.
Critics suggest that the program may cause students to take the test many times to improve their set of scores, something that the College Board discourages, according to Steinberg.
"We recommend that students take the test no more than twice--spring of junior year and then get your results, get some more coursework under your belt, and then take the test again the fall of senior year," she says. "About 85% of SAT takers take the test no more than twice."
Possible benefits 
Although Lucido is in favor of evaluating students by their complete academic record, he acknowledges that Score Choice allows students and families who are stressing about the testing process to have more control.
Steinberg says that personally making the decision what scores schools see makes students feel less pressured and anxious. With multiple deadline dates for different schools, the College Board sends email reminders for students to submit their scores to keep them more organized.
"It's just like urging kids to take a practice test in advance or go online and watch our test day simulator that takes them through the entire day's process," she says. "Those are the types of things that make them understand what's going to happen on test day and how they can use their scores and send their scores."
Some schools require all of your scores, so make sure you send your scores from each testing date in that case. Keep in mind that many colleges state in their admissions policies that they require official score reports from the College Board, so they can receive all of your scores if you opt not to use Score Choice.