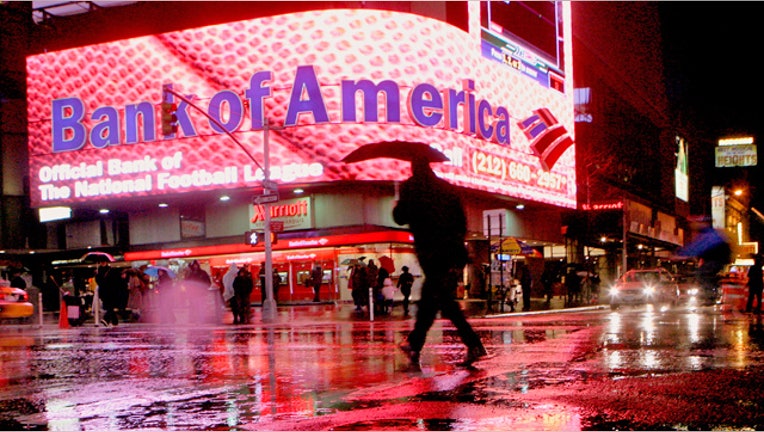 Bank of America Corp won a victory when a U.S. appeals court ruled that a proposed $8.5 billion settlement with investors in mortgage-backed securities should be reviewed in New York state court, not federal court.
Bank of America is seeking to resolve liabilities from its purchase of Countrywide Financial Corp in 2008. The settlement has been seen as a template for other banks to address claims by investors who bought risky pools of mortgages before the housing market collapsed.
The ruling, by the 2nd U.S. Circuit Court of Appeals on Monday, reverses an October decision by U.S. District Judge William Pauley taking the case from state court.
A return of the case to state court means it will be reviewed under a law that gives Bank of New York Mellon, the trustee that negotiated the settlement, broad discretion in matters such as agreements with investors.
"We dismiss the petition for lack of jurisdiction," Chief Judge Dennis Jacobs of the 2nd Circuit wrote in the decision.
Lawrence Grayson, a spokesman for Bank of America, the nation's second-largest bank, said in a statement that the Charlotte, North Carolina-based bank was pleased by the ruling.
"We believe the trustee acted reasonably in entering into the settlement agreement and we look forward to completing judicial proceedings to approve the decision," Grayson said.
Bank of New York Mellon and 22 institutional investors, including BlackRock Inc and MetLife, also wanted the settlement considered in New York state Supreme Court.
Other investors, led by a group called Walnut Place LLC, which was not part of settlement talks but would be bound by the terms, complained the $8.5 billion payout was too low and sought Manhattan federal court as the venue for the proceedings.
Walnut Place is a name used by Baupost Group, a Boston-based hedge fund run by Seth Klarman.
Attorney David Grais, who represents Walnut Place, did not immediately return a call for comment.
A Bank of New York Mellon spokesman was not immediately available for comment.
Bank of America shares rose 2 percent to $8.04 in late afternoon trading.
The case is Bank of New York Mellon v Walnut Place LLC et al, 2nd U.S. Circuit Court of Appeals, No. 11-4571.